Leopard nail design is one of the hottest trends around this season! It features a bold, wild and edgy look that is sure to make a statement. A leopard print design can be achieved easily with either long or short nails and it's an incredibly versatile look which can be dressed up or down depending on your mood.
The design can include flamboyant gemstones, glitter accents or monochrome tones, all resulting in extraordinary manicures that will truly turn heads wherever you go. Create looks that shout out your individuality while expressing your own charismatic beauty – go leopard!
Designs by Veneto Nails | Nail salon San Antonio 78232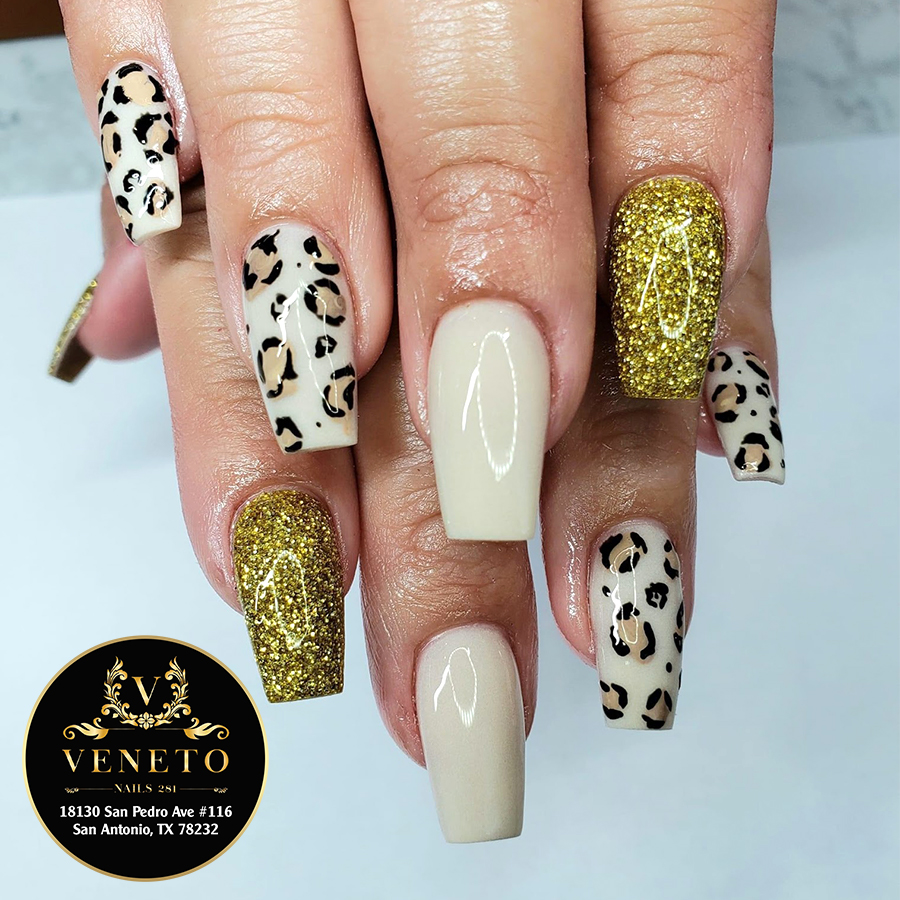 If you're looking for an exciting new way to show off your personality, try the blue marble nail design for a glamorous twist on a classic manicure. This trend is all about combining bright hues and feminine shapes which makes it eye-catching and unique.
The process of creating this look involves artfully blending different shades of blues with hints of white to achieve the marbled effect. Utilizing metallics can also enhance the design further, giving it a luxurious feel. With so many variations available, this style will ensure that your nails stand out from the sea of ordinary manicures. So why not give the blue marble nail design a try – walk away with enviable nails and make heads turn!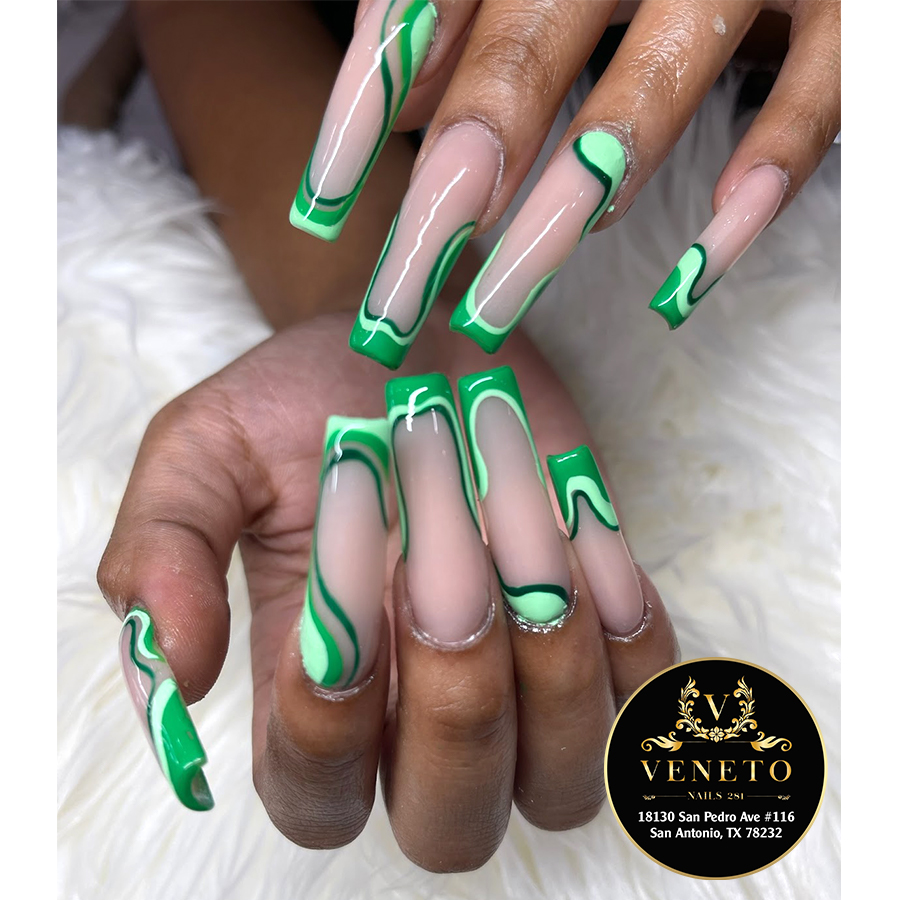 Green nail art design is undeniably one of the hottest trends in beauty right now and for good reason! It's a brand new way to show off your creative flair and express yourself in an art form that allows you to express yourself without any barriers.
From edgy green ombré designs to beautiful handpainted palm leaves and playful motifs, there's a green look out there for everyone. Not only can you achieve these bold looks on any type of nail shape, but you may even use long-lasting gels or self-adhesive stickers for statement pieces that are sure to turn heads. So don't be afraid to get creative with your fingertips! We love this edgy look because it's so versatile; give it a try today
Welcome to our nail salon 78232 and transfrom New Valentine Nail Designs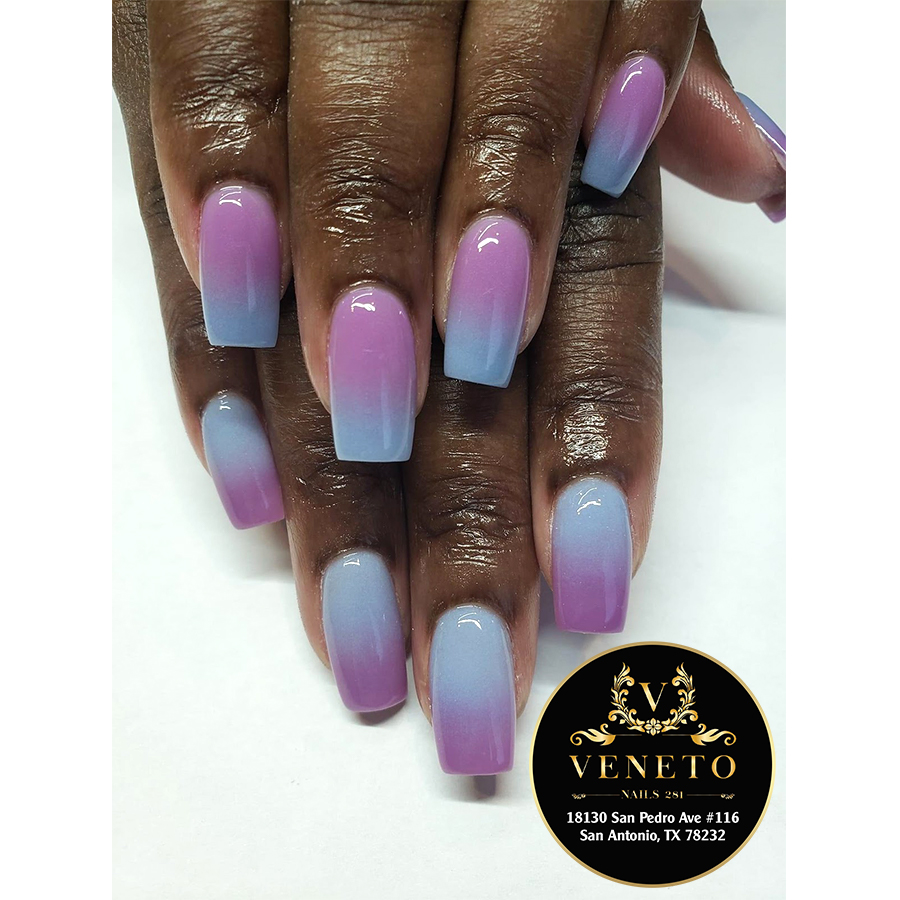 VENETO NAILS
Address:18130 San Pedro Ave #116,
San Antonio, TX 78232
Phone:210-462-1790
Email:xandra_le@yahoo.com
BUSINESS HOURS
Monday: 10:00 am – 7:30 pm
Tuesday: Closed
Wednesday: 10:00 am – 7:30 pm
Thursday: 10:00 am – 7:30 pm
Friday: 10:00 am – 7:30 pm
Saturday: 10:00 am – 7:30 pm
Sunday: 12:00 pm – 6:00 pm