Valentine's Day is the perfect time to try out some fun and flirty nail art! From hearts and lips, to red roses and bow ties, there are plenty of ways to show a little love on your fingertips. This year make sure you stand out with enthusiastic Valentine's Day nails that feature sassy pinks, glitter accents, glossy finishes and delicate detailing. And don't forget about gems and embellishments—they add subtle sophistication in just the right way! With these ideas in mind, you can have beautiful nails that no one will be able to resist!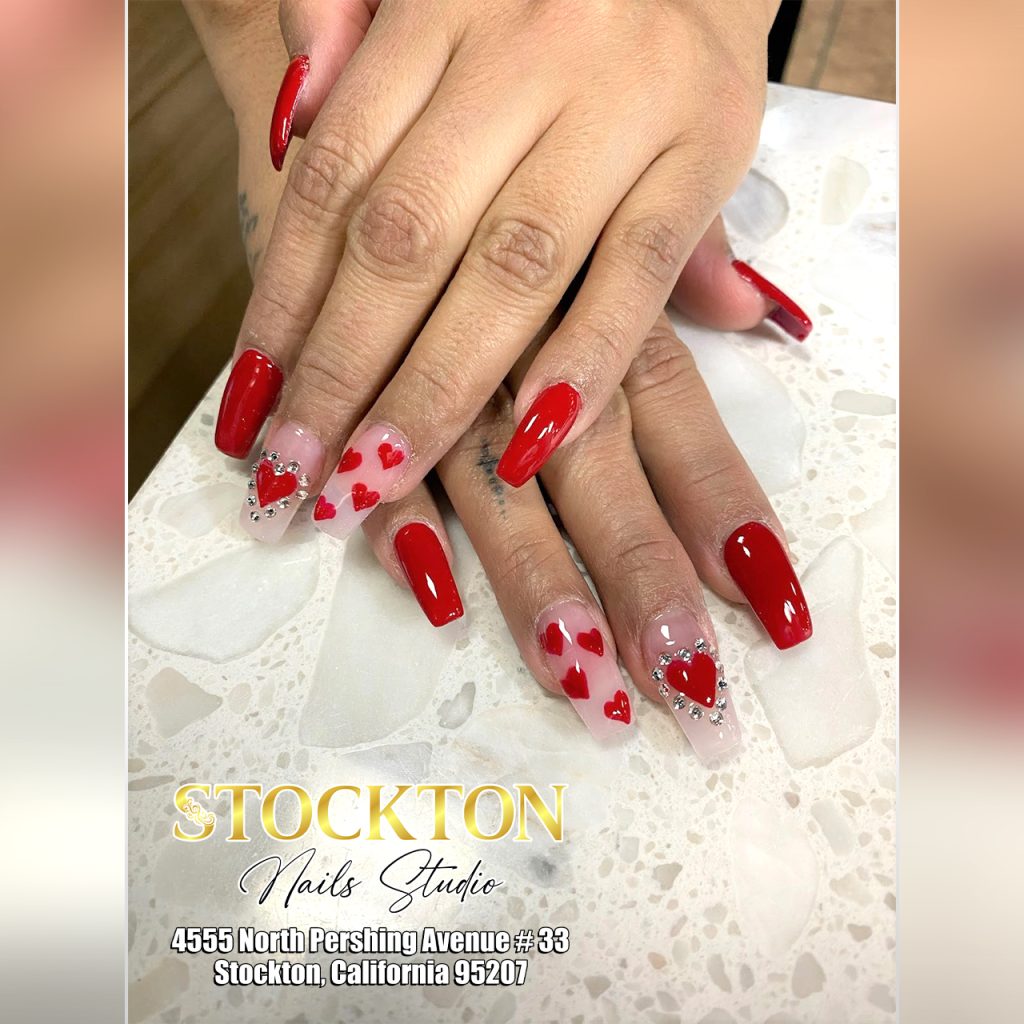 Best nail designs by Stockton Nails Studio | Nail salon in Stockton CA 95207 | Nail salon 95207
Heart nail designs are the perfect way to express your romantic side this Valentine's Day! These cute, delicate nails can be shaped into many different formats, from tiny heart gems to intricate multi-hued hearts.
Whether you want to make a bold statement with glitter tips and rhinestones or express sweet sentiments of love with pastel colors and traditionally heart-shaped art, there is a style of heart nail design that will make your romantic celebration extra special. With so many options and colors available, take some time to find the right look to express your love – you're sure to stand out in a crowd of Cupid devotees!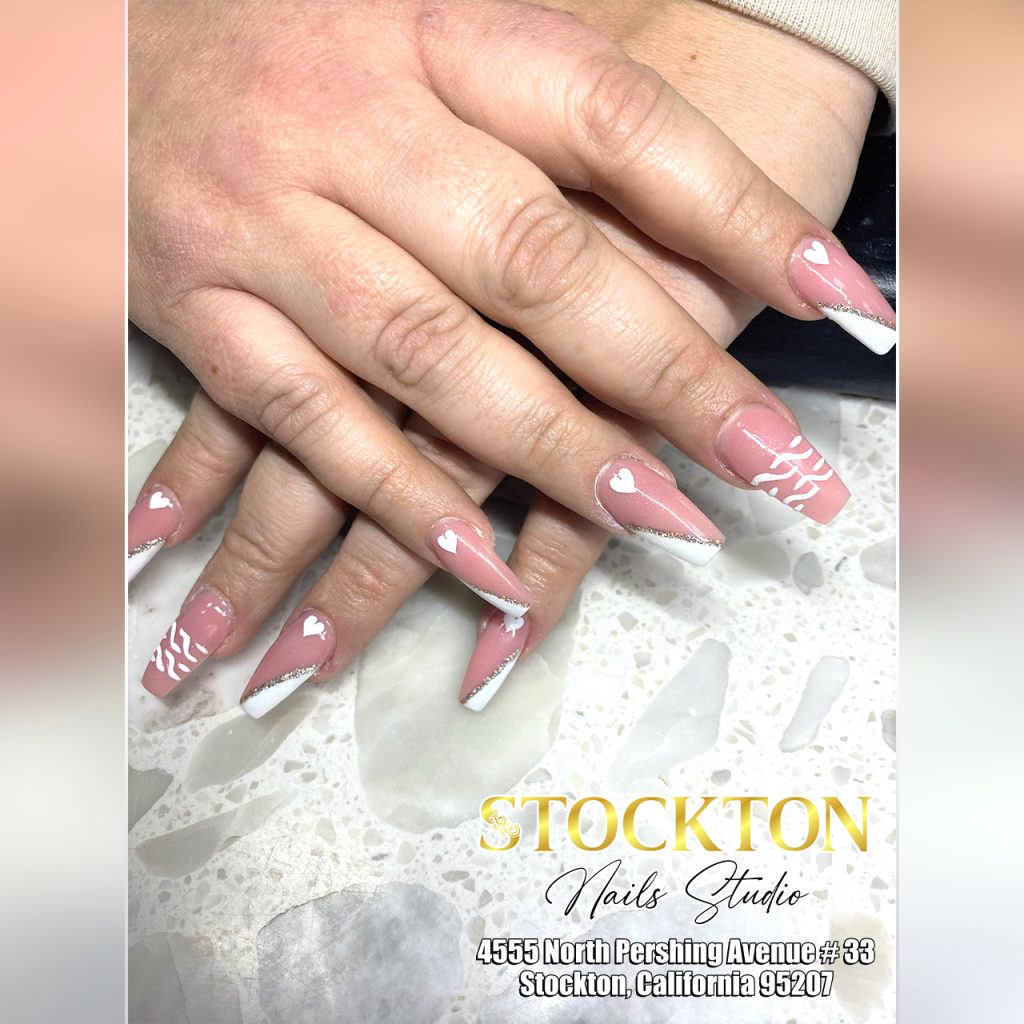 This pink heart nail design is such an exciting way to show off your playful and girly side! With its mix of pretty pinks, pastel colors, and white accents, it delivers a truly eye-catching look. Whether it's Valentine's Day or any other special occasion, you can feel confident that this design will get you plenty of compliments. The hearts are so delicate and cute – they will add a touch of girlishness to any outfit with their dainty presence. Not only that, but this design is also versatile enough to be adapted for different seasons and occasions throughout the year. You'll definitely turn heads when you step out rocking these stunning nails!
CONTACT US
4555 N Pershing Ave #33,
Stockton, CA 95207
209-565-5478
angeladang35@gmail.com