Located conveniently in Bakersfield, California 93306, Allure Nails & Spa has become known for pampering guests in a relaxing and inviting, contemporary, spa-like atmosphere. Also, we are committed to providing a luxurious manicure and pedicure experience.
Allure Nails & Spa gather a team of expert; every nail technician has at least 10 years of experience. Our skilled professionals are highly trained and up-to-date with the latest trends, techniques, and styles. Furthermore, we only offer the highest-quality products and services, including exceptional manicures and pedicures, and essential waxes.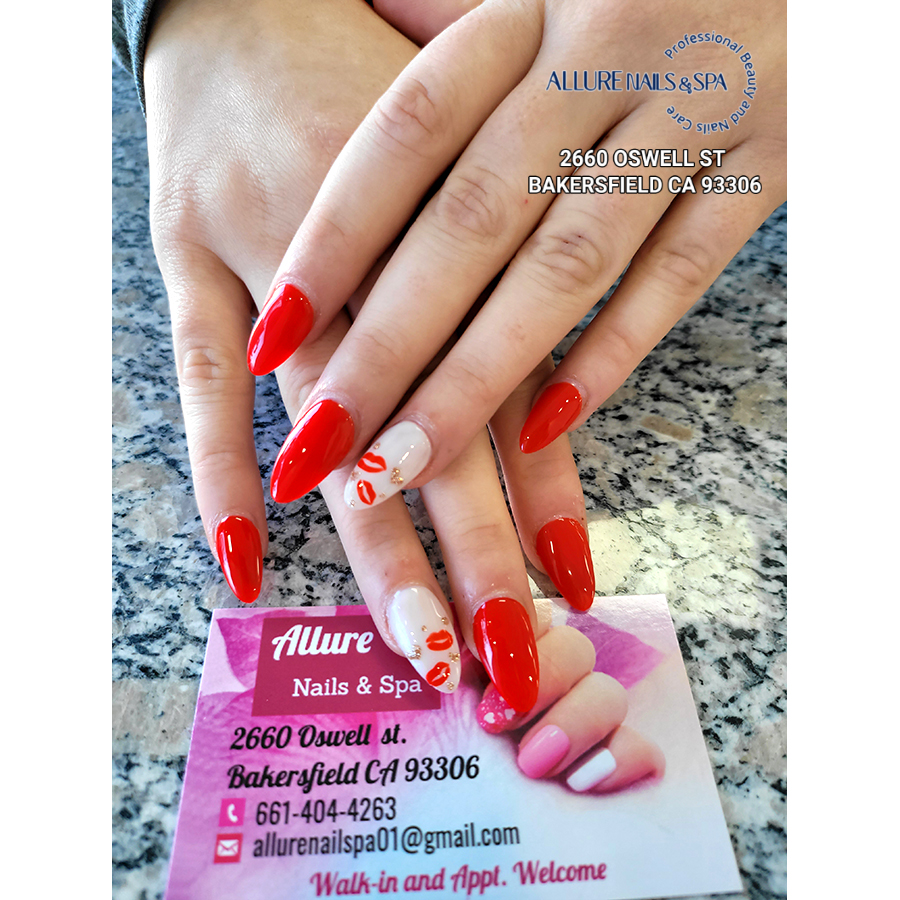 We dedicate our time and skill to delivering superior services in a comfortable and friendly environment. We sanitize and disinfect our implements for each individual client. Simply, we care about your comfort, convenience, and satisfaction.
Let your worries be behind you and pamper yourself at Allure Nails & Spa | Nail salon 93306!
CONTACT US
2660 Oswell St, Bakersfield, CA 93306
661-404-4263
allurenailsspa02@gmail.com