Located conveniently in Tustin, CA 92780, Classy Nail Polish will create an ideal space for you to escape from all the stresses as well as tiredness to enjoy the most comfortable moments.
Come to Classy Nail Polish to dip into the comfortable atmosphere, and airy and elegant space. We're pleased to offer many services to any client that is looking to enhance their appearance. We have Pedicures, Manicures, Artificial Nails, Gel-X Extensions, and Waxing. Our professional and experienced technicians will pamper you from tip to toe, and bring you a comfortable time.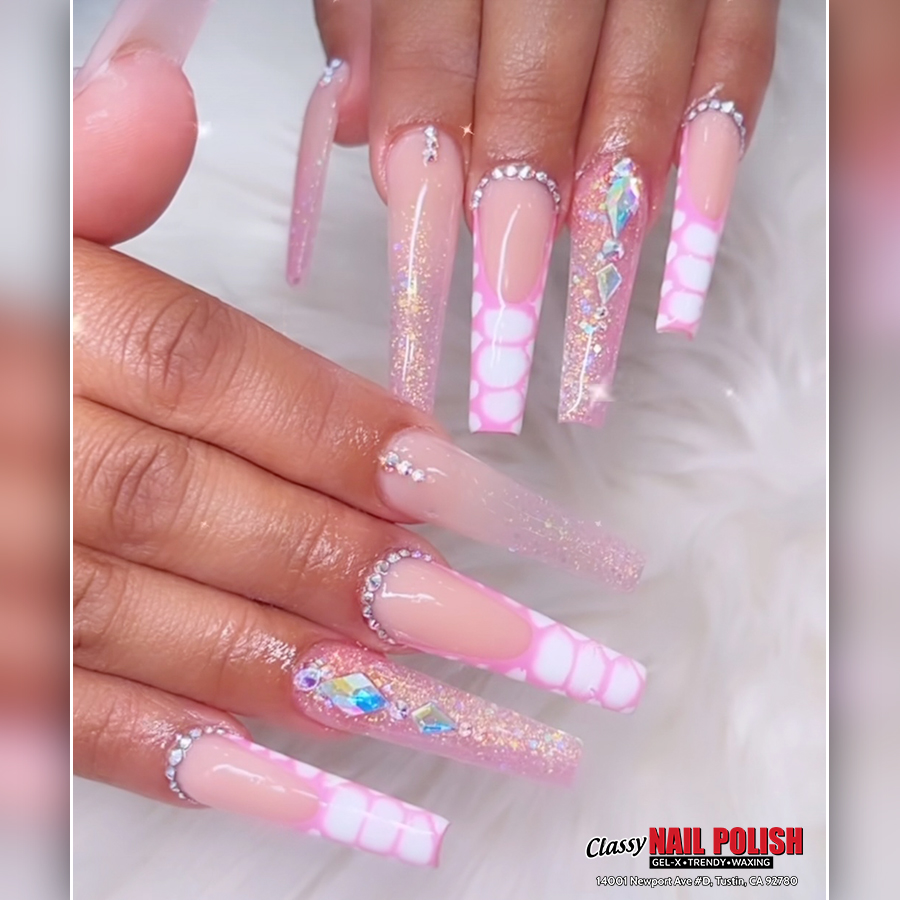 Above all, we place the highest emphasis on cleanliness, and all the technicians are trained to adhere to the strictest sanitation standards. That is why our Buffers and files are used only once and then discarded. Paraffin waxed is also never recycled for another use. All pedicure procedures are done with liner protection.
CONTACT US | Nail salon in Tustin CA 92780
14001 Newport Ave #D, Tustin, CA 92780
657-210-4643