WHAT ARE GEL NAILS?
Gel nails are not extensions – they are formed by brushing three coats of gel onto the natural nail. A base coat is first applied, followed by a polish color and then a protective top coat. After being applied, each coat is cured under a UV light for a few minutes.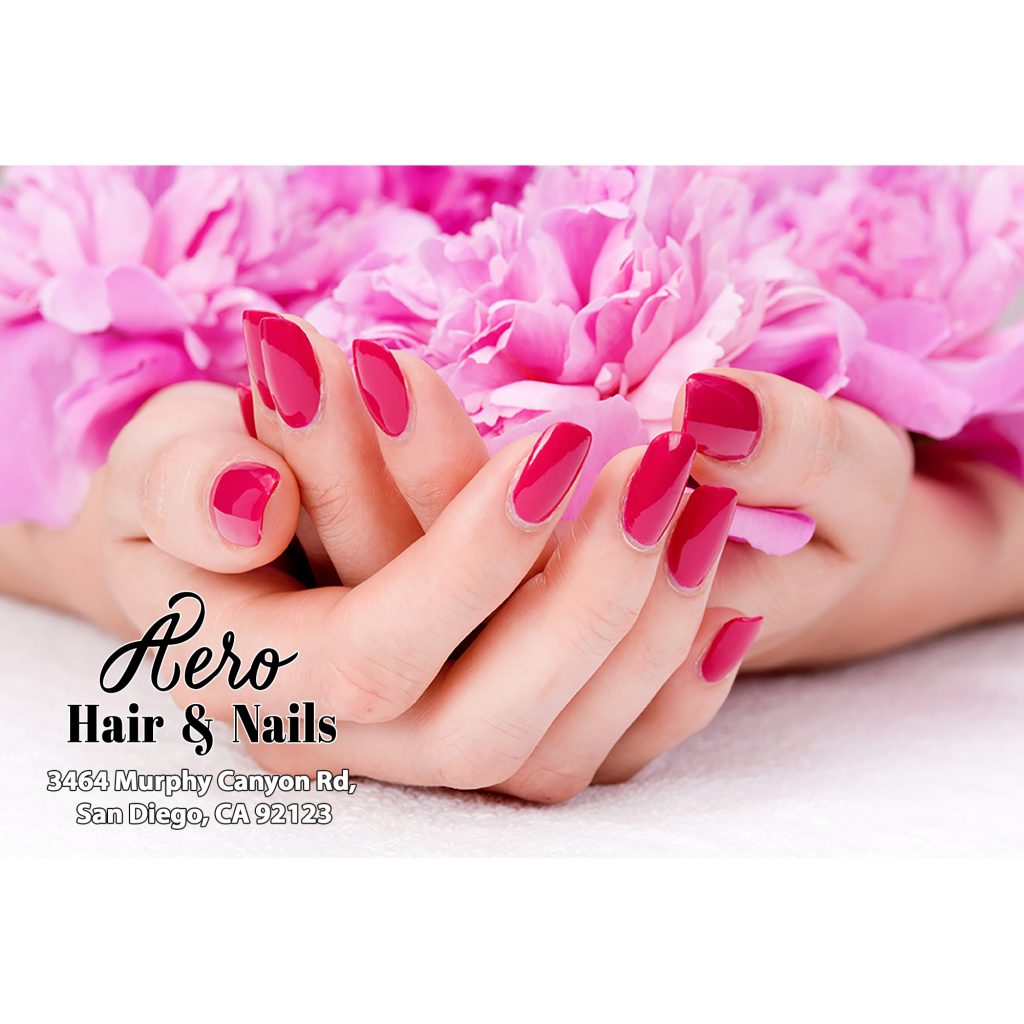 Pros of Gel Manicure:
The possibility of obtaining beautiful and long nails even for people who are not able to grow them on their own.
A wide selection of decorations and nail colors.
They give a shiny, fresh look.
Long-lasting and strong nails.
They are more flexible than acrylic nails and therefore less likely to chip off.
Drying time is much quicker than a regular manicure.
There are no unpleasant fumes during application.
Do gel nails ruin your nails?
Gel manicures can weaken your nails.
Whether or not you opt for a gel or traditional polish formula, the truth is that regular manis of any kind can weaken your natural nails. The manicure process can lead to dehydration and thinning of the nail plate.
Welcome to Aero Hair & Nails in San Diego – Nail salon 92123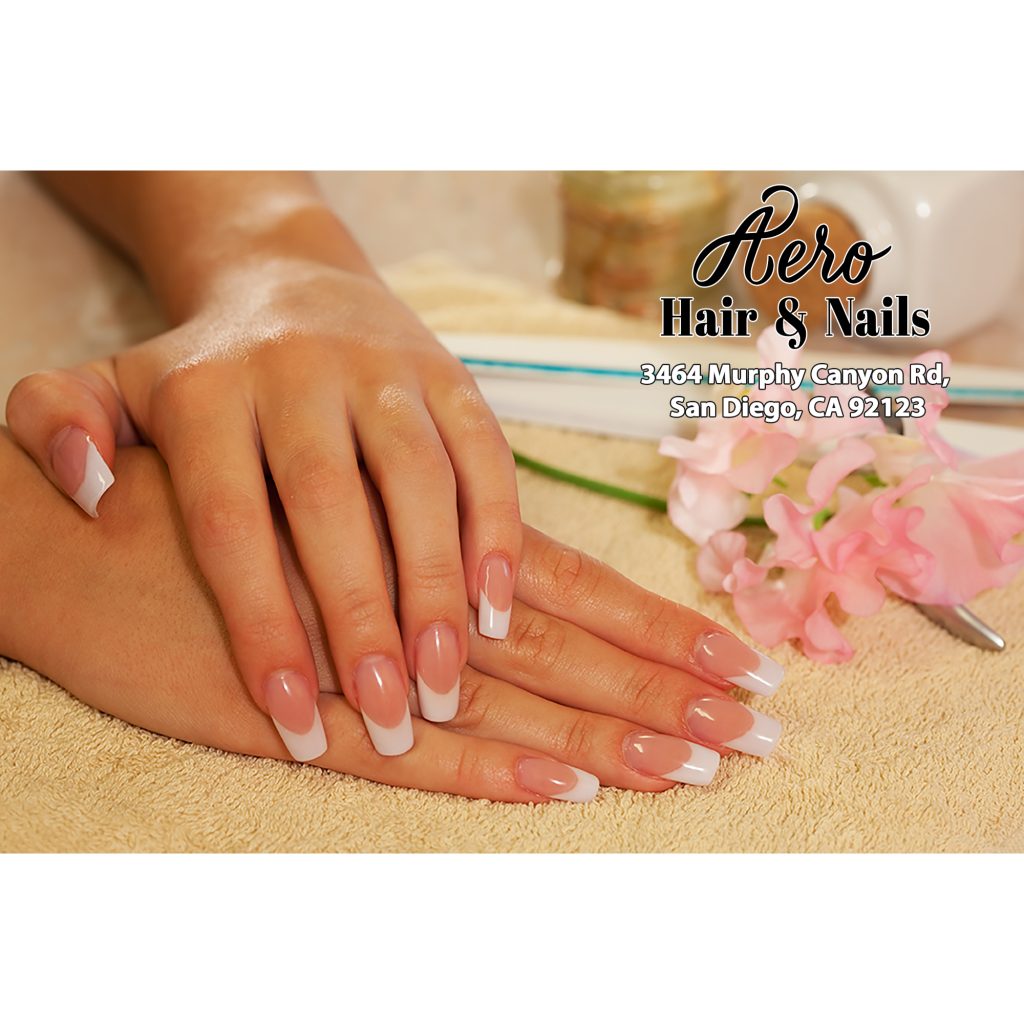 What Is The Best Nail Style For You?
As with many things in life, the answer to this question really boils down to your personal preference. If you love natural-looking nails, gel nails are a great choice. They're also a great pick to help prevent your nails from getting damaged.
On the other hand, if you're trying to avoid cracking or peeling nail polish, acrylic nails will suit your needs. Keep in mind, if either gel or acrylic nails are incorrectly applied, you run the risk of damaging your nails. The key to getting the best gel or acrylic nails is to rely on a licensed nail technician to give you your manicure.
Aero Hair & Nails | Nail salon in San Diego CA
3464 Murphy Canyon Road, San Diego, CA 92123
858-467-9397
858-282-9704
nduong@yahoo.com