Glitter nails are a popular trend in the world of nail art. They are a fun and easy way to add some sparkle and glam to your fingertips. Glitter nail polish comes in a variety of colors and sizes, ranging from subtle to bold. You can use glitter nail polish as an accent to a solid color or create an all-over glitter look. To apply glitter nail polish, start with a base coat, apply the glitter polish and finish with a clear topcoat for added shine and longevity. With glitter nails, you can add some extra sparkle to any outfit or occasion.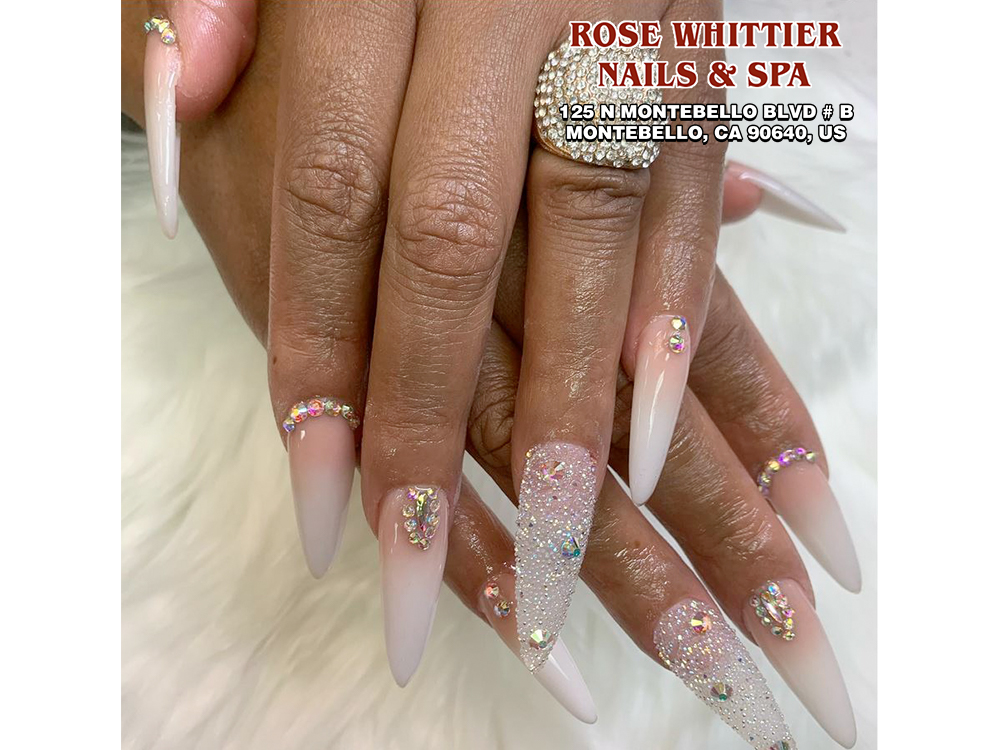 To see more: Glitter and Glam: Sparkly Nail Designs for Any Occasion
Glitter nails are a fun and glamorous way to add some sparkle to your manicure. They are perfect for special occasions or a night out on the town. So why not give glitter nails a try and see how they can add some extra sparkle to your life? Visit our nail salon in Montebello to try this nails. 
Rose Whittier Nails Spa – Top nail salon in Montebello, CA 90640
Address: 125 N Montebello Blvd # B, Montebello, CA 90640
Phone: (323) 727-9388