Have we mentioned that our pedicure services are the best in town? With disposable Pedi kits for clients, coupled with natural spa products, all our pedicures ensure effective results and safe conditions for the health of your body and skin.
Beach days are coming soon. It is more important than ever to prepare your feet for the sandal season. Our top quality pedicure treatment will smooth out and soften the skin of your feet. After soaking your feet in the foot bath, your technician will polish your toenails with the color of your choice.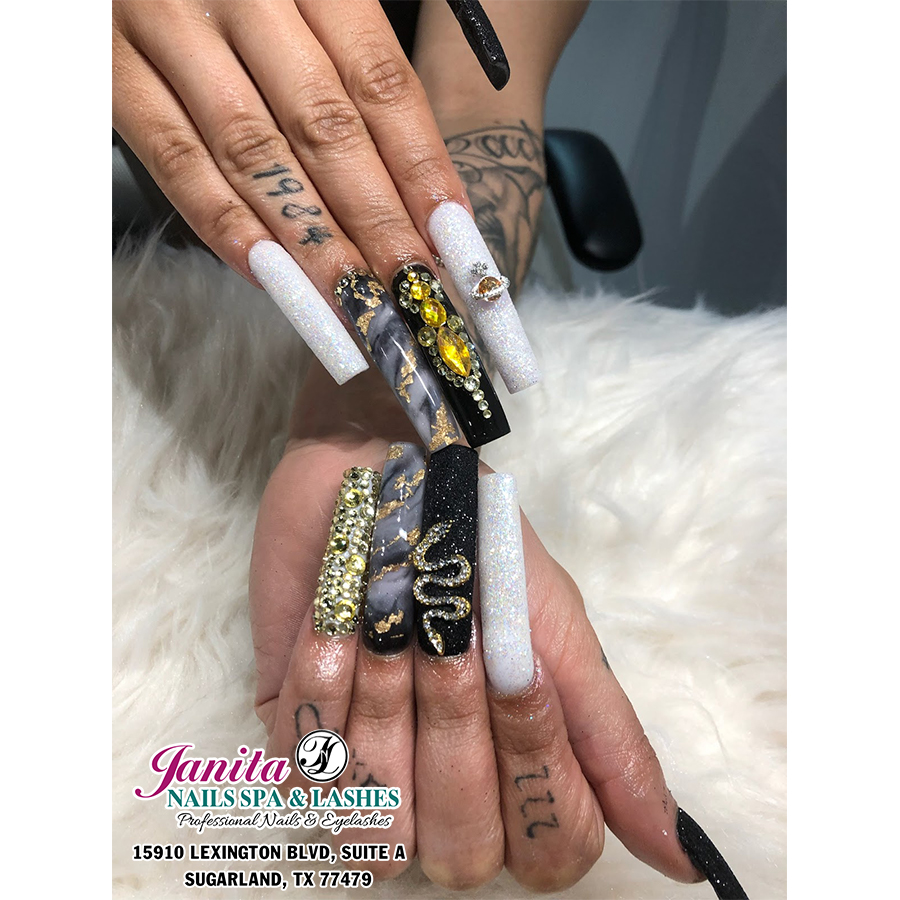 One of the most important services at this nail salon 77479 is manicure. With a variety of manicure options such as The Express, Deluxe, Luxury Mani, Shellac Mani, your hands will always be on point after you visit us. We offer nail enhancements like Dip Powder, Full set Color Powder, Pink and White nails.
Summer means party season and beach season. Wanna make your skin glowing under the sun? Want to make everyone at a BBQ party jealous about your healthy skin? If so, treat your face skin to our spa facials soon! Each facial treatment has its significant benefits. Consult with us before your facial appointment with Janita Nails Spa & Lashes Sugar Land – Nail salon in Sugar Land 77479 so that we are able to deliver you the most suitable facial.
What's else? Do you love showing off your skin on a beautiful swimsuit? Get full body waxing today at our professional nail salon TX 77479 and be confident in any swimsuit you're wearing!
Last but not least, our eyelash extension service is one of the most professional eyelashes in Sugarland, Texas 77479.
Janita Nails Spa & Lashes | Nail salon 77479
15910 Lexington Blvd, Suite A, Sugar Land, TX 77479
281-302-5223
Janitanails91@outlook.com