Eyelash extensions provide wearers the opportunity to enjoy dynamic looks through semi-permanent makeup.
When we offer our lash extension services to clients at I-Spa Lash Nail Lounge Omaha, these are the common advantages and benefits that our guests experience:
Creating a natural look or a more dramatic effect in one simple application.
Formaldehyde free and superior quality.
Save big time. Putting on make-up takes its fair share of time, especially when you consider eye makeup. Eyeshadow, eye pencil, eyeliner, eyebrow gel, mascara… the list of items you are required to use before you are satisfied with the intended dramatic look you were aiming for is endless. For women on the go who are aiming for an effortless natural look, eyelash extensions are ideal. It's not just a solution for working women but all women in general who in today's day and age seem to operate on a faster-than-lightning basis.
Unique styling. Eyelash extensions are tailored to the wearer's preferences and are customized to enhance and accentuate the wearer's features. Here at I-Spa Lash Nail Lounge – the best permanent makeup eyelash in Omaha, we make certain to help our clients feel confident by offering personalized styling through lash extensions.
Workout ready. Nobody wants mascara to run down the face due to the sweat and heat. With eyelash extensions, you can continue to enjoy your workouts and other physical activities with beautiful, full lashes without any worry. Just remember that you have to wait for at least 24 hours after the lashes are applied so the bond between your lashes and the glue is strong and doesn't cause the extensions to slide right off.
Damage and stress free. Our experienced and licensed professionals don't do any damage to your natural eyelashes, nor do they cause you any pain. This is a pain free and effortless appointment for your own self-care!
I-Spa Lash Nail Salon in Omaha, NE 68144 – Eyelash extensions 68144 : Lash extensions might be pricey but you're saving money on mascara, strip lashes, glue and time!!!
We're available and welcome everyone come from other neighborhood : Harvey Oaks, Pacific Park, Old Millard East, West Omaha, Boys Town, Rockbrook, Oakdale, Millard, Chalco, Ralston, Northwest Omaha, etc..
I-Spa Lash Nail Lounge – Summit Square
Address : 14158 W Center Rd, Omaha, NE 68144, United States
Phone : (402) 916-4660
Direction : https://goo.gl/maps/sbTRvk8WjZ8wvebL7
Booking : https://booking.gocheckin.net/v2/12039
Read more → We'll provide our customers with a great style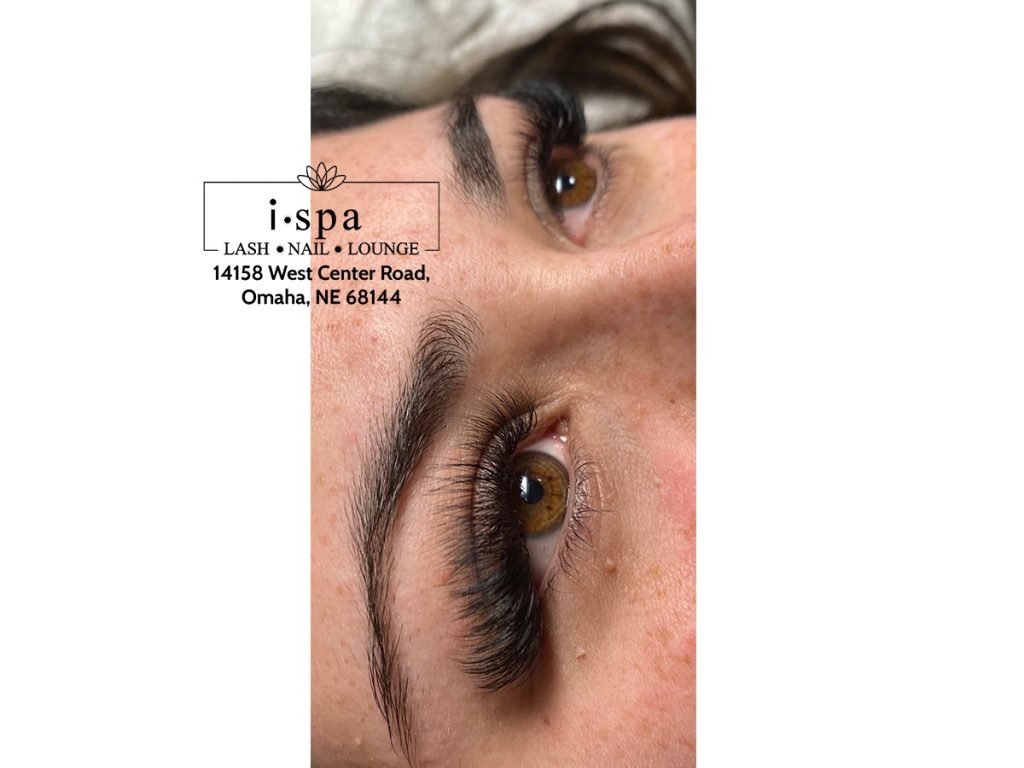 https://local.google.com/place?id=15095137432654165595&use=posts&lpsid=CIHM0ogKEICAgICuz-TkmQE
https://local.google.com/place?id=15095137432654165595&use=posts&lpsid=CIHM0ogKEICAgICuz6TLlwE
https://ispalashnailomaha.blogspot.com/2022/08/let-our-lash-artists-completely.html
https://ispalashnailsloungeomaha.com/let-our-lash-artists-completely-transform-your-eyelashes
https://nailsholic-naillovers.blogspot.com/2022/08/let-our-lash-artists-completely.html
https://www.linkedin.com/posts/nailartlovers_let-our-lash-artists-completely-transform-activity-6962667321022717952-RXg8?utm_source=linkedin_share&utm_medium=member_desktop_web
https://www.facebook.com/topnailsalonsUS/posts/pfbid02eeDJCeZspKwdvCbhuY1Hn8LdvU5aBZdB4379RWTzYaCbNuuuuduUym2Su7DrXQu4l