Why do people get addicted to nail art? Well, everyone loves beautiful things. Nowadays, there's art everywhere. We all agree that art is so inspiring and important. So, why leave your nails natural when a little bit of work can turn them into a stunning piece of art?
Many customers at a typical nail salon ask for nail art or nail designs in addition to their polish. Nail art includes the adding little gems, patterns, glitter, and even different colors on the nails.
If you're looking for general nail services that will transform your fingertips into fantastic nail designs, you're at the right place! Below are some popular nail services (and other related services as well) which you can find at every nail salon near you.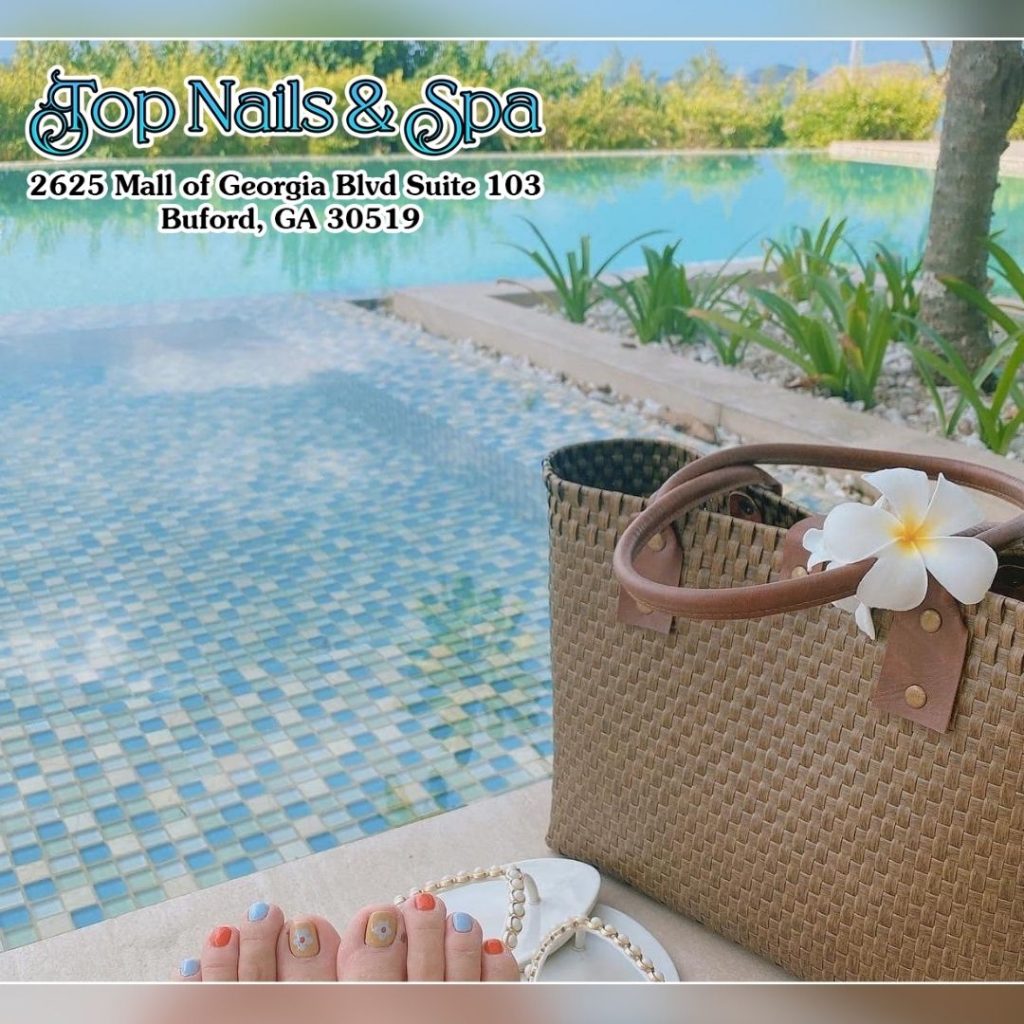 Contact Us | Nail and spa Buford 30519 | Professional nail salon 30519
2625 Mall of Georgia Blvd Suite 103,
Buford, GA 30519
404-797-9498
felixkha@bellsouth.net
Some tips to get the perfect Pink & White Acrylic nail design!
Elevate Your Nail Game at Top Nails Spa Salon, Buford, GA 30519
Top Nails Spa Buford has wonderful staff service and very friendly | Mall of Georgia