Ombré Nail Spa West Columbia SC is a top-notch nail salon in West Columbia, SC 29169. We focus on our customer safety, needs, and satisfaction.
At our nail salon, we take pride in providing you with all good products and qualified services to help you rejuvenate your beauty. From the moment you walk into our nail salon, you will definitely feel relaxed and comfortable. Our nail salon offers Manicures, Pedicures, and Waxing. We always try our best to upgrade all services and give you the best moment.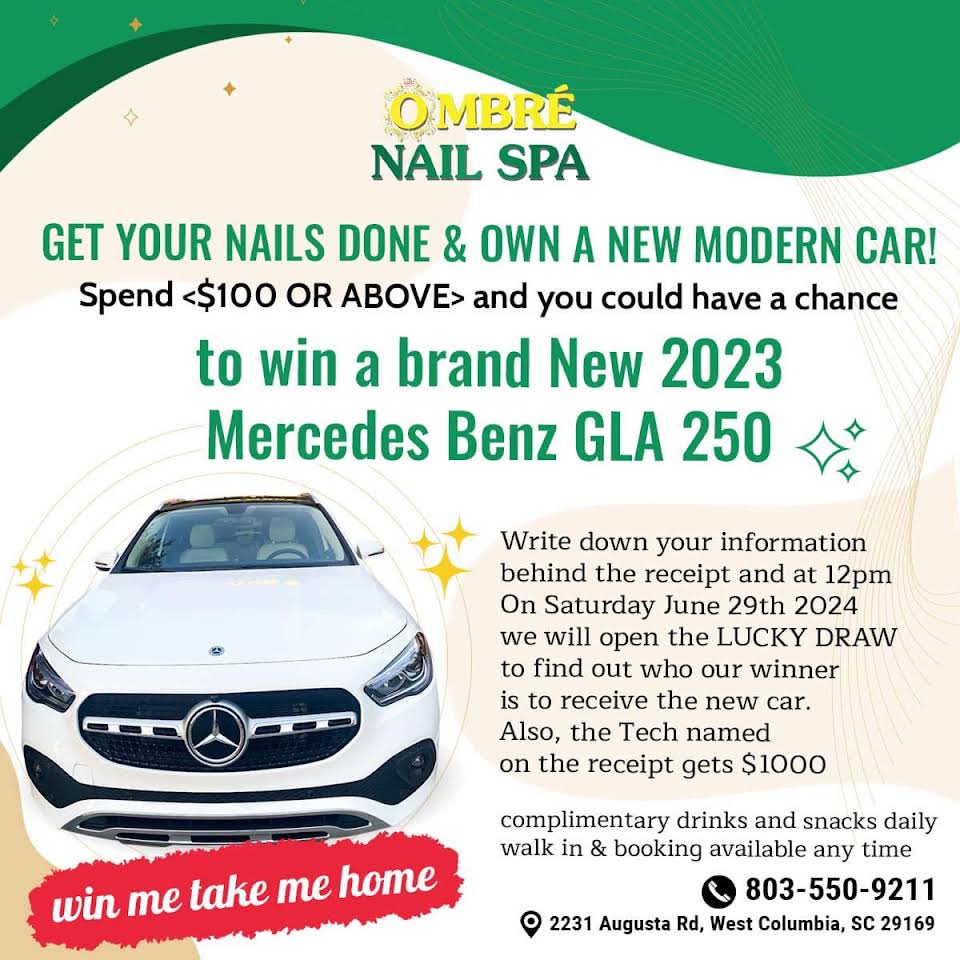 Sanitary is our top priority, clean, odor free, fully sanitized, and sterilized with hospital-grade equipment. We use disposal spa pedicure chair liner & jet and personal nail care kit for each client.
Come in, relax, and let us pamper you & your guests
Ombré Nail Spa West Columbia SC | Nail salon in West Columbia 29169
2231 Augusta Rd,
West Columbia, SC 29169
803-550-9211
xuanho20@yahoo.com