If you are seeking a nail salon that helps you to rejuvenate your beauty, Wynnie Nails welcomes you! Located conveniently in Las Vegas, Nevada 89118, our nail salon would bring you the most memorable and wonderful time when using our services.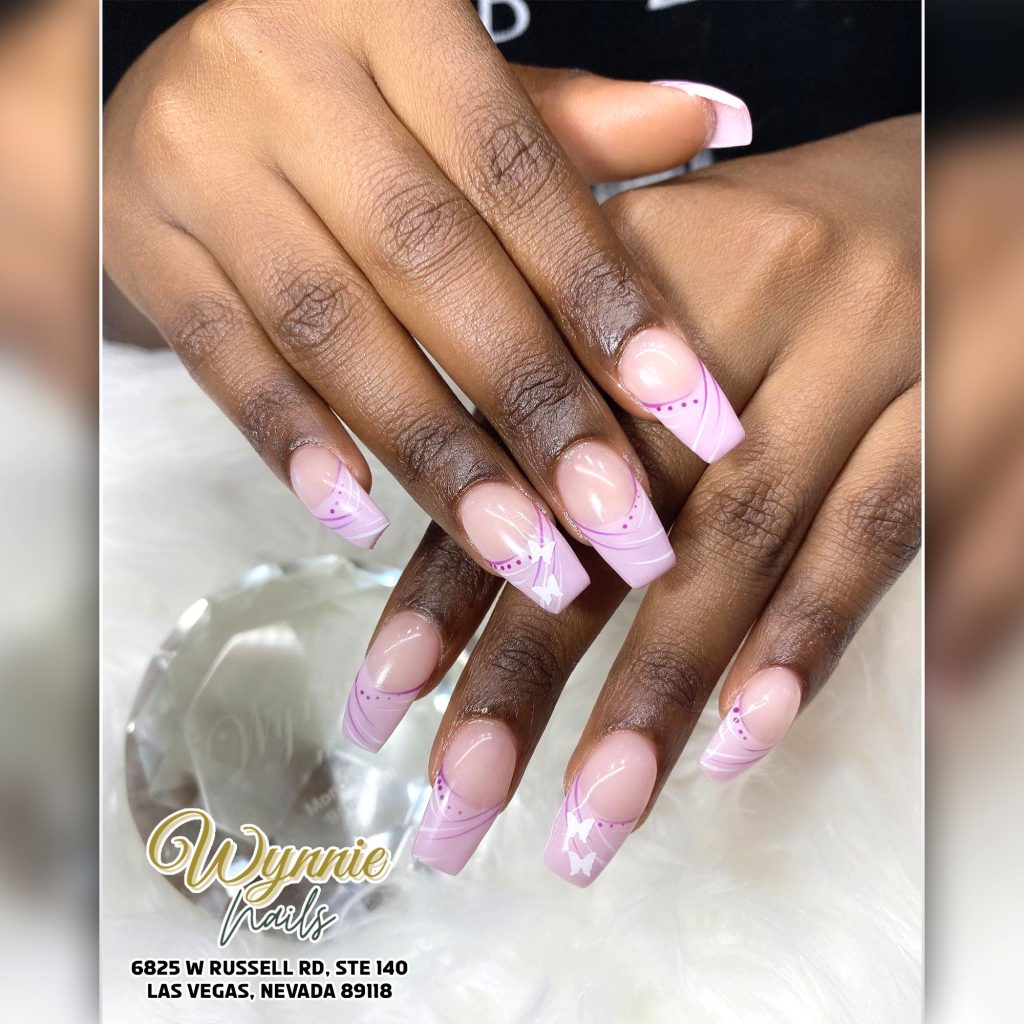 Come to visit our nail salon and enjoy the comfortable relaxing moments with the leading service provided. At Wynnie Nails, you are able to immerse yourself in a cozy and luxurious space, reduce your stress of work, and forget all life's pressure. You can find all nail-related services, from Manicure, Pedicure to SNS Dipping Powder. Whether you would like to do a simple Manicure & Pedicure or look for a stylish nail model, our technicians are willing to hear your needs and deliver you the best services that you deserve!
Pink nail idea by Wynnie nails | Nail salon 89118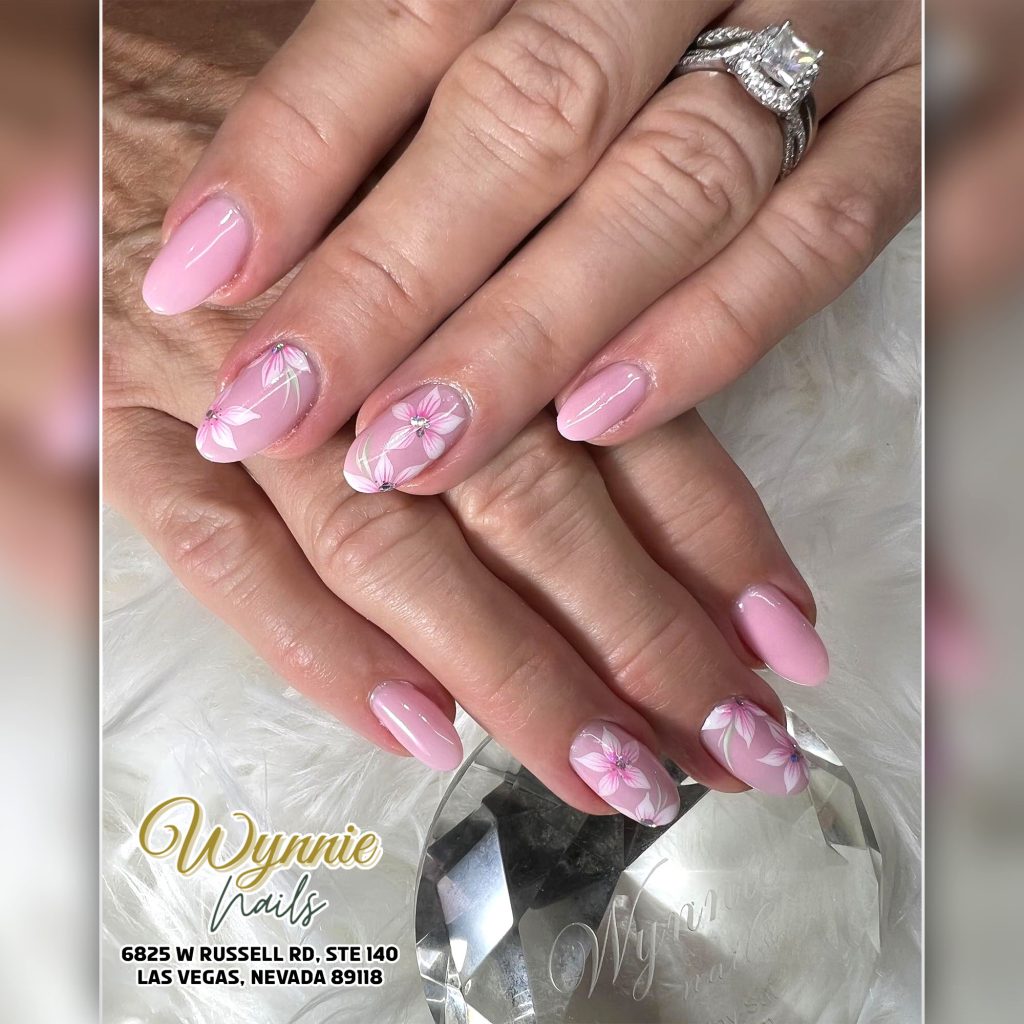 Sanitation is always on top of our priorities. We strictly implement the sanitation guidelines for beauty spas to ensure clients' safety. That is why we clean, disinfect and sanitize all of our instruments and equipment for all services and treatments. Along with the standard hygiene procedures, all the products we use in the salon are from the most famous manufacturers. That would bring the highest quality services for clients.
What Is The Difference Between Gel And Acrylic Nails?
Although gel and acrylic nails can provide similar results, there are key differences with each nail style. As we mentioned above, gel nails typically consist of brushing coats of polish on your natural nails and are cured with a UV lamp. Once complete, gel nails will usually last for around 14 days without chipping. Toward the end of this period, gel nails may start to peel or lift at the corners.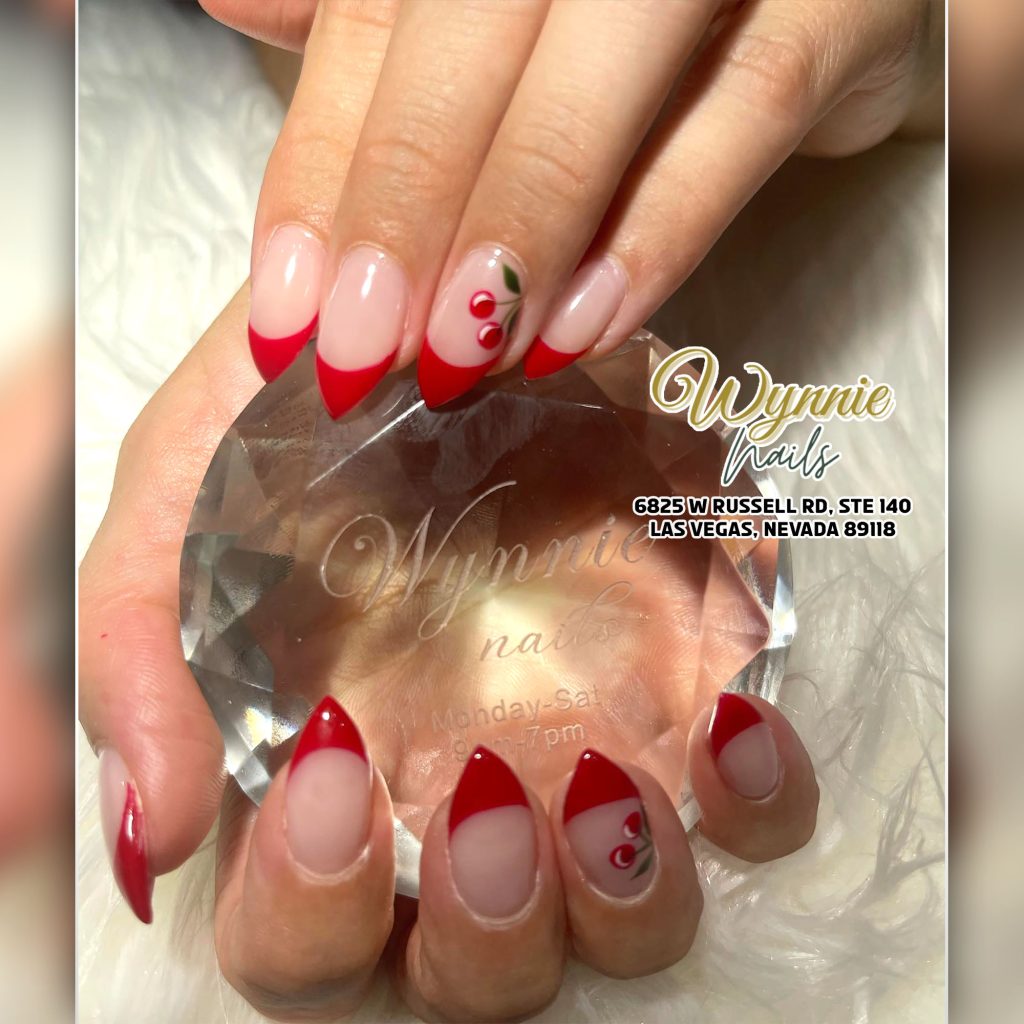 When you're ready to remove gel nails, all you need to do is soak them off, and you're good to go. Typically, a cotton ball soaked in acetone is placed over the nail, then each nail is wrapped in aluminum foil. After around 10 minutes, the gel polish is easily able to be removed. While gel nails can be prone to peeling, they are known to be more flexible than acrylic nails and won't damage your natural nails.
On the flip side, acrylic nails provide a hard, protective layer due to the powder and liquid hybrid mixture they're created with. Since acrylic nails are so durable, you don't have to worry about your nails cracking, breaking, or lifting while you have the acrylics.
However, acrylic nails tend to look less natural than gel nails. These nails are also challenging to remove without damaging your nail bed. To keep your acrylic set intact, you'll have to refill your nails every few weeks. And once you remove acrylic nails, you'll have to wait for the damaged nails to grow out to get your nails back in shape. Typically, acrylic nails are removed in salon by a nail technician, whereas gel nails can be removed more easily at home.
What are you waiting for? Call us now and enjoy your beautiful life!
Wynnie nails | Nail salon in Las Vegas 89118 | Nail salon Spring Valley
ADDRESS
6825 W Russell Rd,
Ste 140, Las Vegas, NV 89118
775-292-1100
thor132785@gmail.com
More: Which nail colors are popular the most? Wynnie nails Las Vegas, NV 89118