Before you get manicure, you must understand the difference between nail tips and nail forms and how to use them to know which works best for you. This knowledge will help you effectively design the nail set of your dreams.
There are so many different ways to get a gorgeous nail look you love, and Calla Nails & Spa is here to share some of our favorite options for styles that really stand out. Not only can a regular manicure be great for proper nail care and the support of healthy nail growth, but it also serves as a blank canvas for self-expression and creativity.
What are nail tips?
Nail tips are plastic-shaped tips that the nail tech glued onto the top of the nail, while nail forms attach underneath the free edge of the natural nails.
What is the difference between acrylic nails and tips?
Acrylics are artificial nails that are made by mixing a monomer liquid like EMA or MMA and polymer powder while tips are artificial nails which can be made with acrylic, gel, or fiberglass.
Which is better nail tips or nail forms?
You see nail tips tend to rely on nail glue to adhere to your nail plate. And the performance of the nail glue depends on the brand and how well it is applied. Whilst with nail extensions that are made using nail forms the product is directly gripping to the nail plate allowing them to last longer.
Read more at : Nail salon Tomball, 77375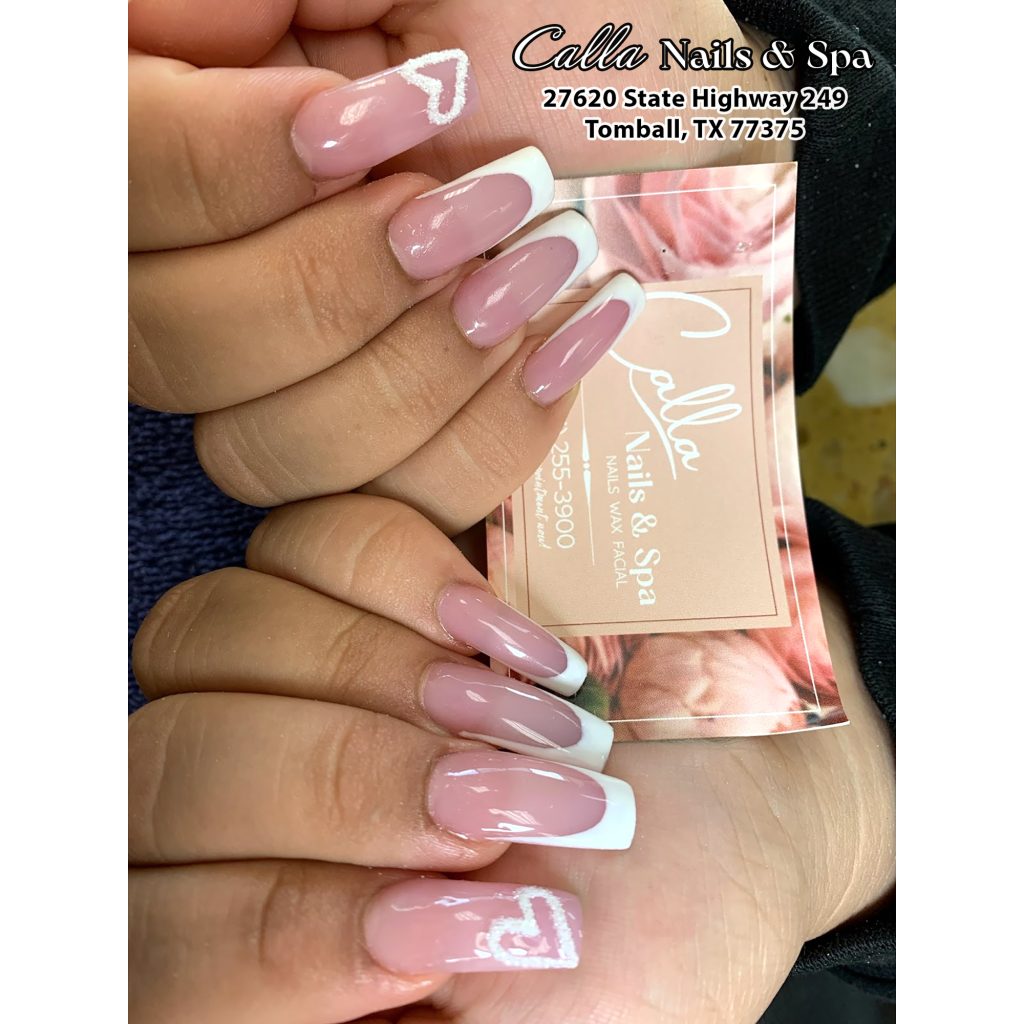 Calla Nails & Spa offers nail tips in stiletto and square shapes to make designing your gel or acrylic manicure more manageable. Our gels and acrylics are professional-grade and offer the highest quality on the market. We are proud to share with you. Visit us at Calla Nails & Spa – nail salon in Tomball, TX 77375