1. Shellac Nail
Shellac is the brand name for a new, patent pending nail product created by Creative Nail Design (CND). It is a hybrid, meaning half nail polish, half gel. The product can be applied similarly to nail polish on your natural nails (no sculpting or filing). It is cured through UV lighting, just like Gels.
Do shellac nails ruin your nails?
In fact, experts claim there are several points in the gel/shellac process that not only have the potential to damage your nails and nail beds (acetone, anyone?), but could also put your health at risk. Overzealous nail filing to prepare the nail for layers of gel can expose new skin to chemicals and infections.
What is the difference between shellac and gel nails?
A gel manicure and a Shellac manicure are essentially the same thing: long-lasting polishes cured under UV lamps. The difference is that "gel nails" or "manicure" is the generic term for nails done under a UV lamp, while Shellac is a brand of gel nails by the company Creative Nail Design (CND).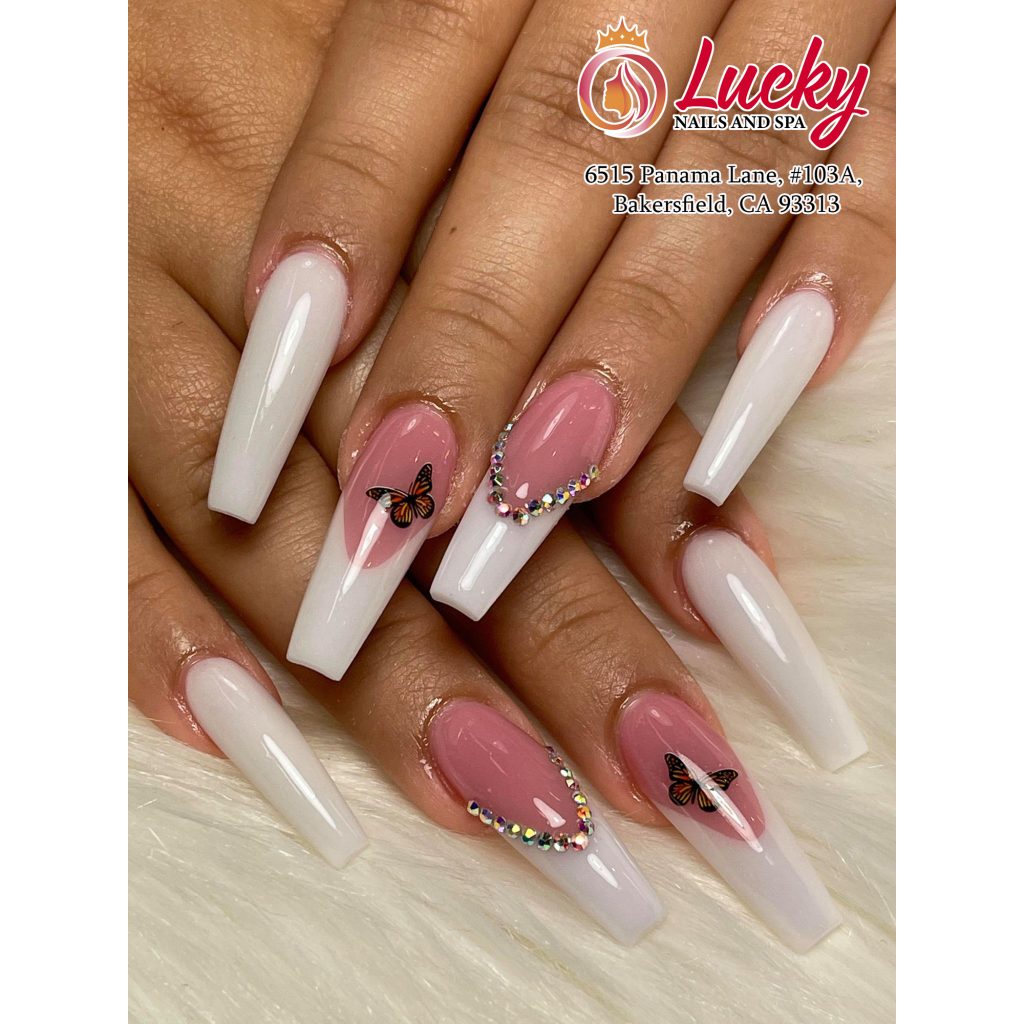 Suggest:
LUCKY NAILS AND SPA | Nail salon 93313
6515 Panama Lane, #103A, Bakersfield, CA 93313
661-847-9555
tuanhungnguyen1972@yahoo.com
2. Gel Nail
What Are Gel Nails?
Let's cover gels first. Gel nails are made by a three-step process, which consists of brushing a base coat, nail polish, and top coat over your natural nails. With each coat, the nail is placed under a UV light for somewhere between 30 seconds and two minutes to cure. Once cured, the layer of gel polish hardens and won't smudge like a regular nail polish. The final result is nails that sport a glossy and freshly manicured look.
If you want to extend the length of your natural nails, gel nails also come in handy. Gel extensions, we're looking at you! This popular technique consists of an extended tip, typically made of acrylic, that's attached to the ends of your nails. Next, your nails undergo the normal process of applying a gel nail polish system and being placed under a UV lamp to set.
If the bright nail colors and gems are not your thing, then consider a nail design that is trendy and classy like this. Visit us and make your dream nails come true – Lucky Nails And Spa LLC | Nail salon in Bakersfield CA 93313