Are you looking for a place to rejuvenate your appearance? Visit Hair Salon 22, which is conveniently located in San Jose, CA 95123.
We have experienced stylists specializing in haircuts, color, highlights, perms, and so much more. We share the passion and a meticulous approach in listening to each client so together we can create great-looking hair and you leave happy. While your service is being performed, we strive to make your experience enjoyable and leave feeling pampered.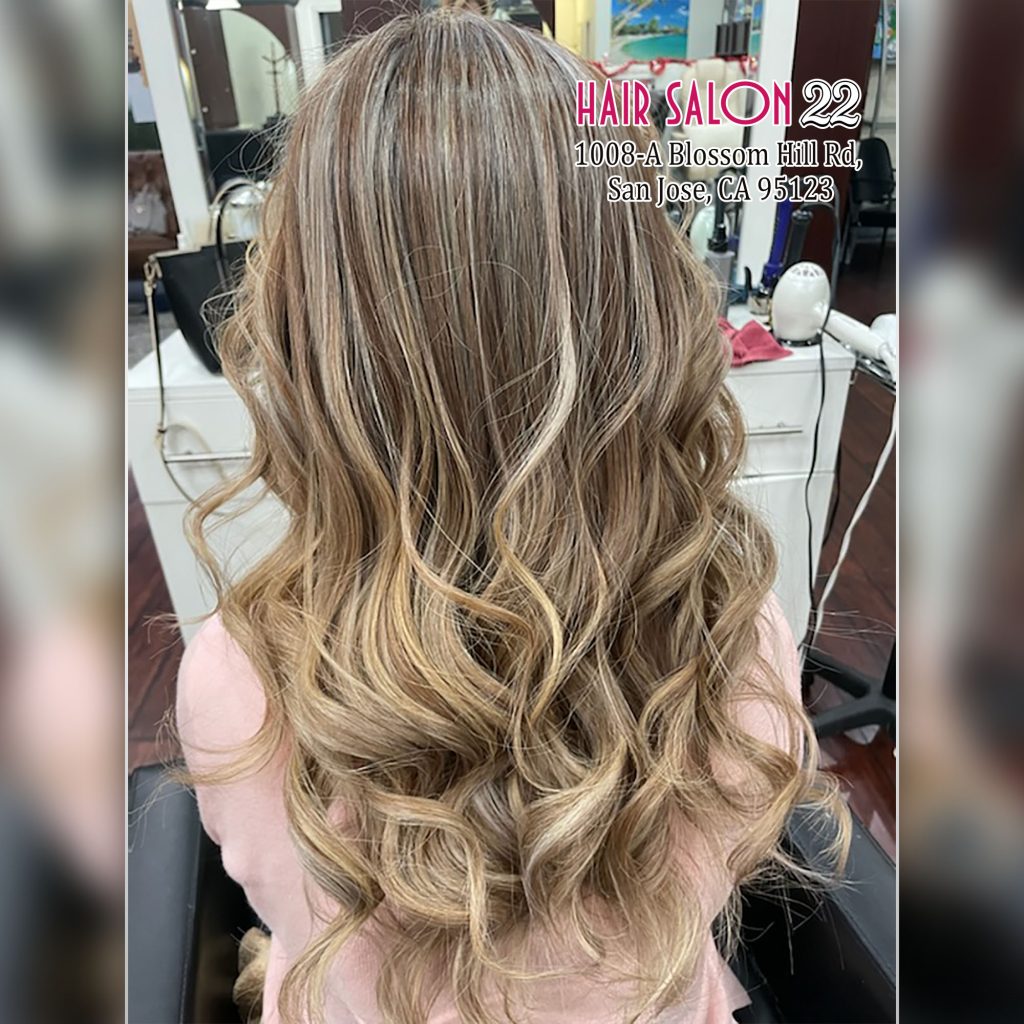 If you have naturally curly hair and you're looking for a new hairstyle to embrace your ringlets, you are in luck! A curly hairstyle has evolved over the years and can be customized to suit any look or occasion. Whether it's a modern long-haired bob with subtle beach waves, bold and bouncy curls, or even twistouts and bantu knots – there's something out there for everyone. Not only is a curly hairstyle incredibly versatile but it also oozes confidence and personality – making it an exciting choice for any event. So the next time you're in search of a fresh new look, don't forget about your luscious locks – use them to create something truly unique and mesmerizing!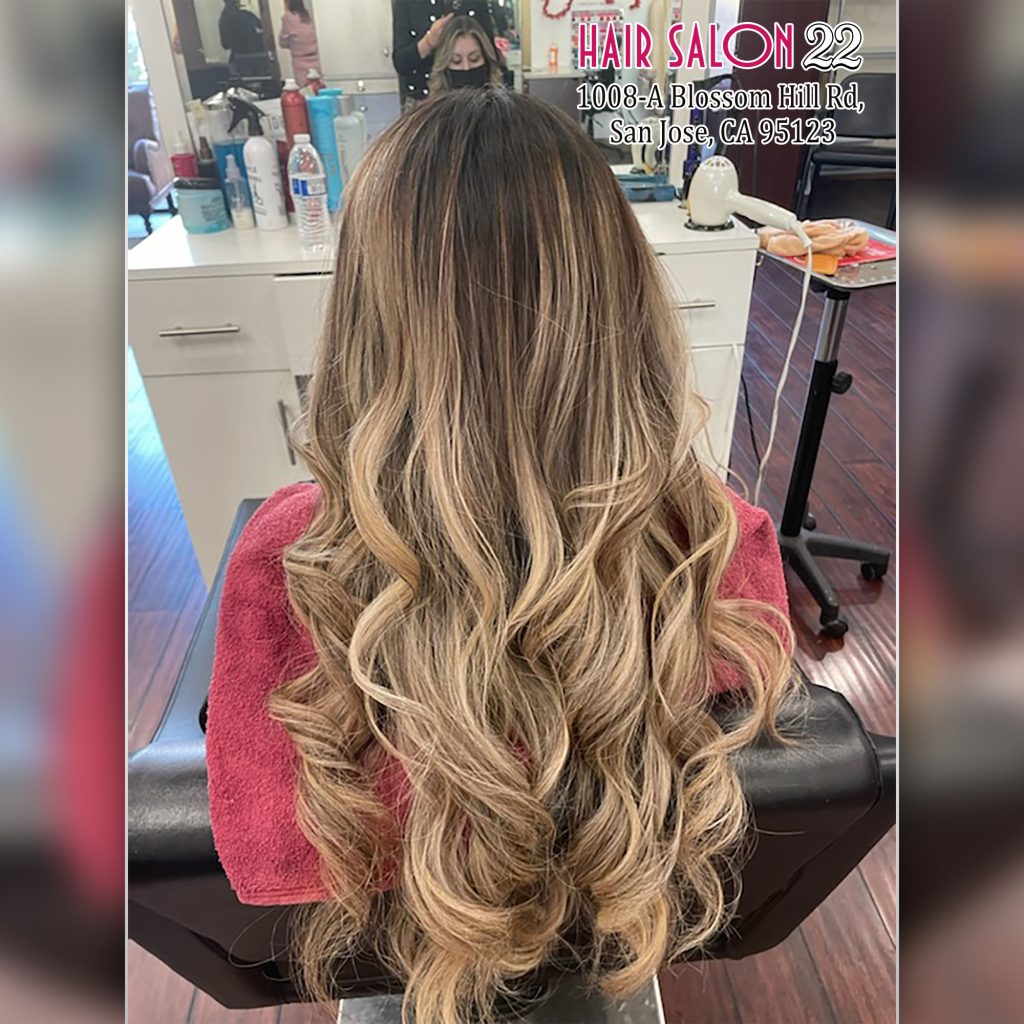 Ahhh brown hair color, there is something so exciting about it! With its wide array of shades ranging from light golden to deep chestnut and almost everything in between, brown hair has the beautiful advantage of being able to complement almost any skin tone or eye color. This timeless hair color offers numerous options such as balayage or ombre highlights and is perfect if you're looking for a subtle change, yet still want to keep your natural hue. Moreover, brown is known to be a low maintenance shade since it doesn't require frequent touch ups by your hairdresser and can often last for months without fading. Whether you've been born with this lush color or are thinking about dyeing it – we can definitely agree that it looks amazing on everyone!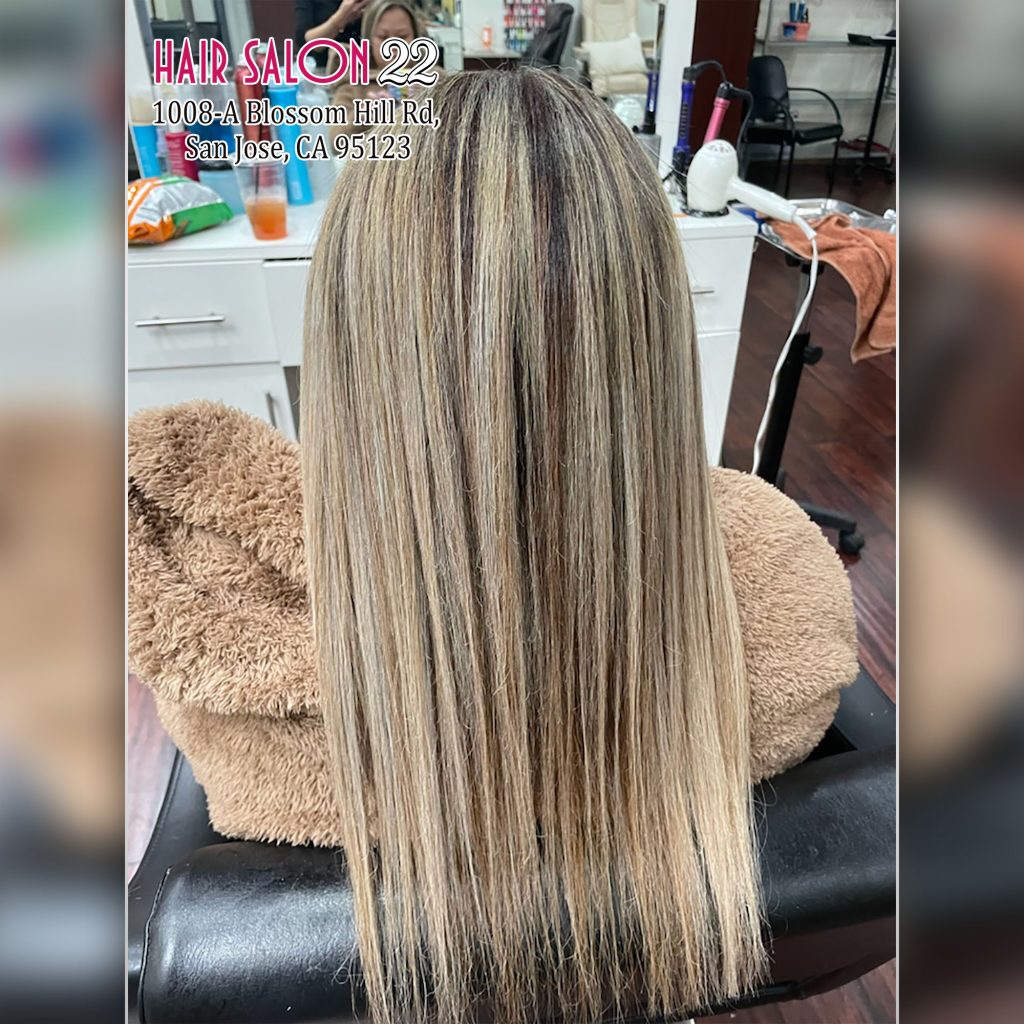 Hair Salon 22 | Hair salon 95123 | Hair salon San Jose CA 95123
1008 Suite A Blossom Hill Rd San Jose, CA 95123
408-269-2000
nhung1977vn@yahoo.com