WHAT ARE GEL NAILS?
Gel nails are not extensions – they are formed by brushing three coats of gel onto the natural nail. A base coat is first applied, followed by a polish color and then a protective top coat. After being applied, each coat is cured under a UV light for a few minutes.
Pros of Gel Manicure:
The possibility of obtaining beautiful and long nails even for people who are not able to grow them on their own.
A wide selection of decorations and nail colors.
They give a shiny, fresh look.
Long-lasting and strong nails.
They are more flexible than acrylic nails and therefore less likely to chip off.
Drying time is much quicker than a regular manicure.
There are no unpleasant fumes during application.
Suggest 2 nail designs by Dallas Nails Spa | Nail salon 17313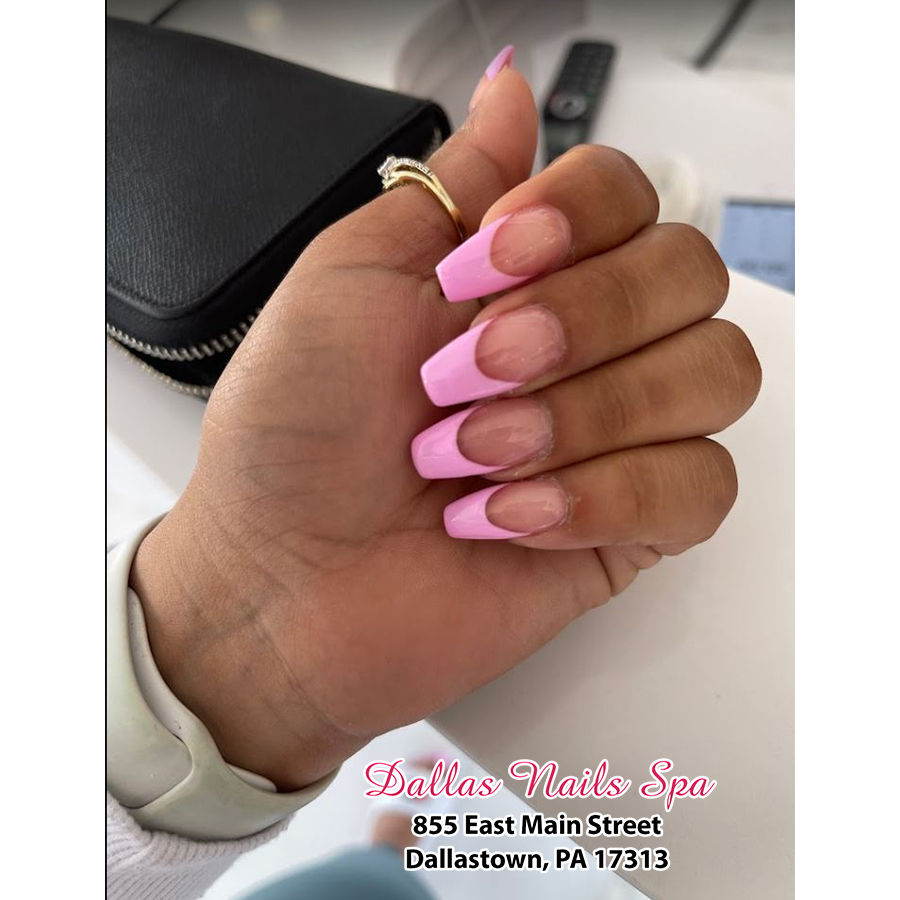 WHAT ARE ACRYLIC NAILS?
Acrylic nails are extensions of natural nails. Applying them involves filing the natural nail bed down, and then adding a mix of acrylic powder and liquid. This creates an acrylic which is used to mold the artificial nail. After this, nail polish can be applied to the smooth surface.
As nails grow out, you'll still need to fill in acrylic nails every few weeks. Because of this regular maintenance (which is about the same for any nail), the slight increase in durability probably isn't enough to be significant. Upkeep will continue regularly, no matter what nail style you pick.
Acrylic nails are very hard, which means that they have a rigid, inflexible appearance that natural nails do not. As a general rule, they are the most difficult to pass off as authentic. If you want a more believable appearance standing up to scrutiny, dipping nails or gels are the better bet.
Pros of Acrylic Manicure:
Acrylic nails are more durable than gel or dip.
They last longer.
They are more affordable – both at the initial application and because they need replacing less frequently.
Dallas Nails Spa in Dallastown – Nail salon Dallastown, PA 17313
If you want to glam up your nails, as well as to upgrade your natural beauty, regular visits to a good nail salon are necessary. We specialize in high-quality nail services tailored to fit everyone's needs. Our licensed nail technicians love what they do and we want to ensure that when you get your nails done here, you will love it too. To find out more about our manicures and pedicures, spa packages, and the best nail services, please use the nail salon information listed below to contact us.
CONTACT US
855 East Main Street,
Dallastown, PA 17313
717-417-6397
dallasnailsspa@yahoo.com