Ahh, white glitter nail designs – they certainly have a unique and opulent appeal! It's a fantastic way to feel extra special when you know you need to show off some serious glam. Glittery whites are eye grabbing with their shiny glow and the texture of finely polished stones on your fingertips. Intricate patterns can be added in silver or gold, allowing them to turn into dazzling works of art.
Whether you go for the classic French tip with iridescence or go all out with bolder shapes and colors, there is no denying that these sparkling whites will sure to make a statement. Embrace being daringly chic; it's time to unleash your glamorous side!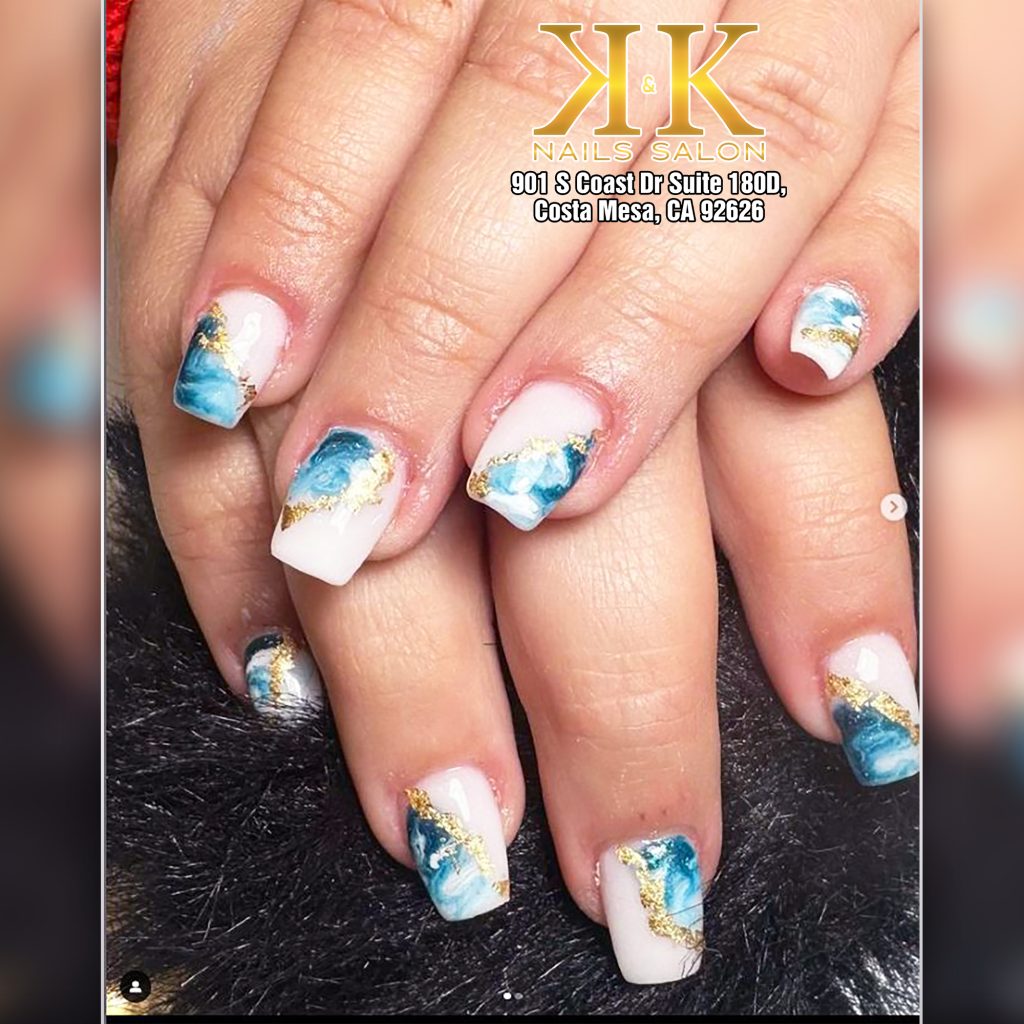 Marble nails are a timeless and elegant design that provides an incomparable level of sophistication to any manicure! This unique style is formed by blending multiple colors together and can show off intricate designs with swirls, veins, or abstract shapes. Plus, it pairs incredibly well with other styles and accents such as rhinestones or foils for an even more captivating look; perfect for a special occasion or just because.
With modern techniques and tools in nail artistry, the possibilities are endless when it comes to creating your own custom marble design for nails. So get creative, have fun, and feel fabulous all around – indulge yourself with a stunning marble nail design today!
K & K NAILS SALON | Nail salon 92626
Address:901 S Coast Dr Suite 180D,
Costa Mesa, CA 92626
Phone:949-283-6077