Created from the need to bring a sense of self-care to the manicure and pedicure experience, TT Spa & Nails is a relaxing oasis in the heart of Pearland, Texas, providing high-end nail services to nurture body, mind and soul. We offer relaxing mani-pedis, luxurious facials, the latest nail trends, gracious service, and the cleanest products possible in a design-forward environment. Treat your mind and body to a day of relaxation with one of our high-quality nail salon and day spa services.
At TT Spa & Nails in Pearland, Texas 77581, your health, safety and satisfaction come first. We offer the highest levels of professionalism and sanitation for all clients while keeping our prices reasonable. We know everything on how to do manicures and pedicures. Check it out!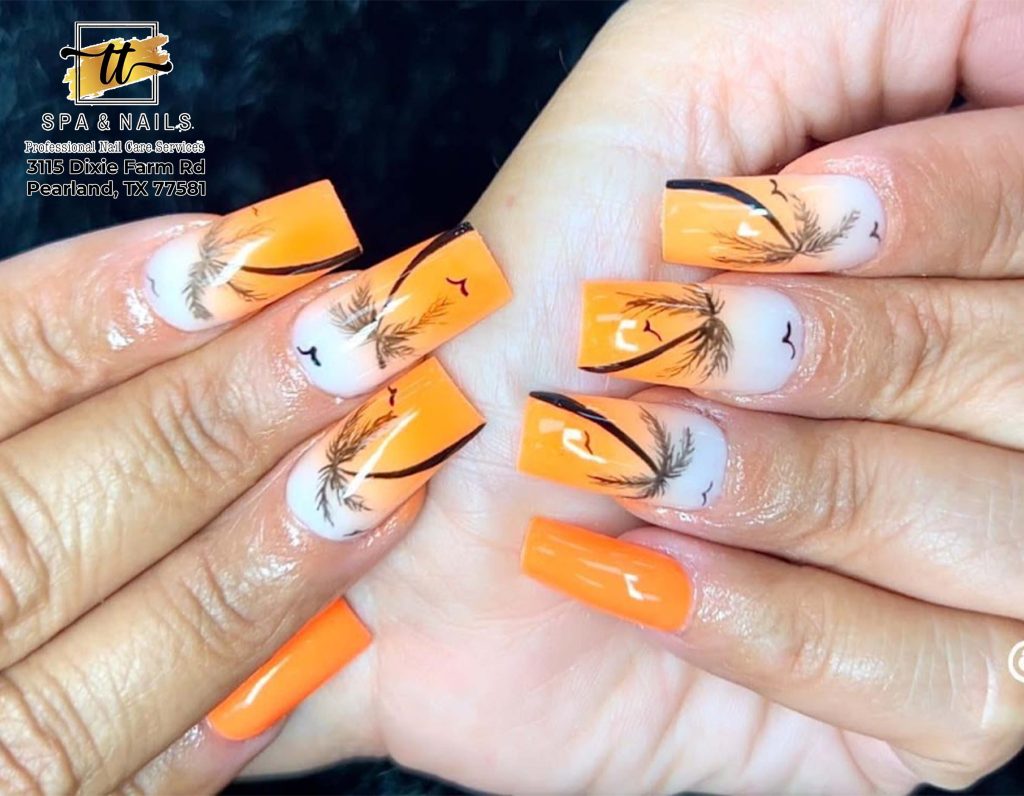 What Are Coffin Nails?
Coffin nails (also known as ballerina nails) are essentially the stiletto nail, but with a square rather than pointy tip. They are long, tapered and filed flat at the tip. They are called coffin nails or ballerina nails because the shape resembles both a coffin and a ballerina's slipper.
Why Are Coffin Nails So Attractive?
Here are some reasons to love coffin shaped nails:
They elongate the fingers and provide a bigger canvas for nail art. And they obviously add a bit of edge to every outfit.
Coffin nails are flattering on any shape of hand.
Coffin nails are a bit more fun and adventurous than rounder shaped nails.
Coffin shaped nails have a flat tip which makes them strong and durable.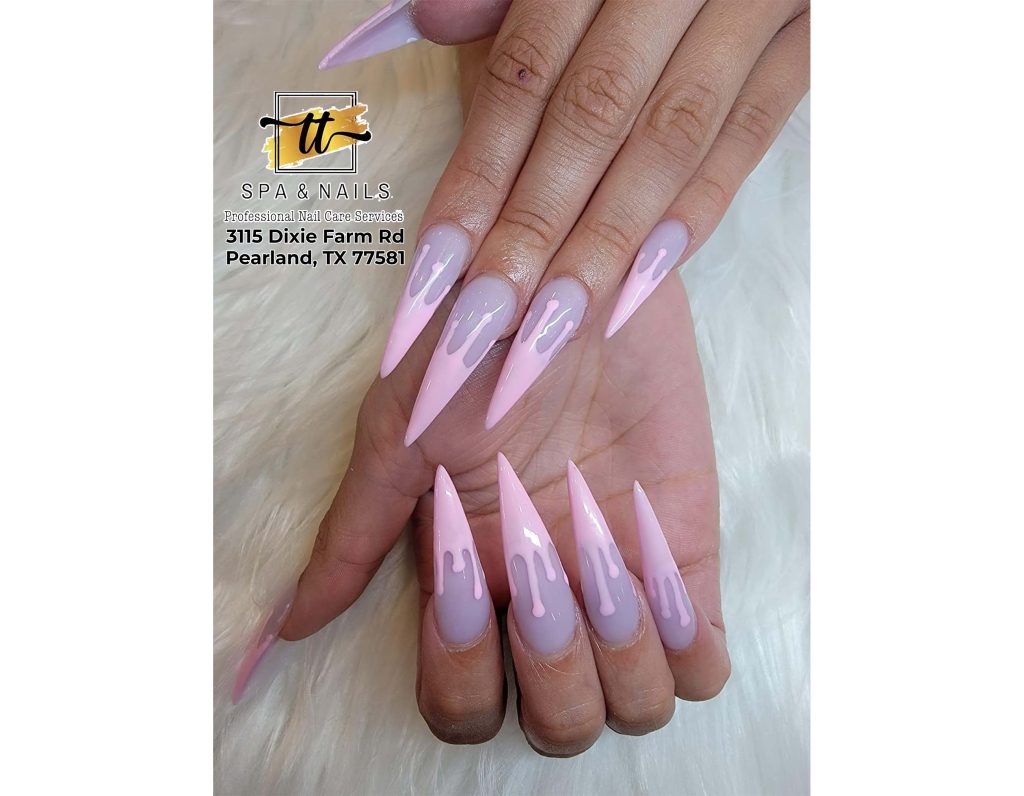 TT Spa & Nails – Nail salon Pearland 77581
GEL: Gel is a polish that's hardened or cured using a UV or LED light. It is formulated to last longer than regular nail polish and soaked off using acetone.
SHELLAC: Compared to Gel, Shellac is slightly thinner, soaks off faster, and does no damage to the natural nail.
DIP: Dip nails are hardly a novelty—they've been around for decades—but the benefits for both clients and techs have made this service a lasting one. Dip powder remains popular with many clients because of the fact that it gives them the strength of acrylic, applies in half the time and is just as versatile for designs and nail art
Contact Us
"Where you will feel the unique and special"
3115 Dixie Farm Rd,
Pearland, TX 77581
281-482-1808
Email: ttspanails111@gmail.com
Read more: Janita Nails & Lashes Salon in Sugar Land, Texas 77479