Gel Liquid is applied to your nail bed, then hardened under a UV light or LED. Gel Nails have an elegant, glossy finish. Gel Nails involving powder are technically acrylics in a combination of powder and monomer, or powder added to gel for enhanced strength. Gel Powder is the latest material used for the Gel Nails system.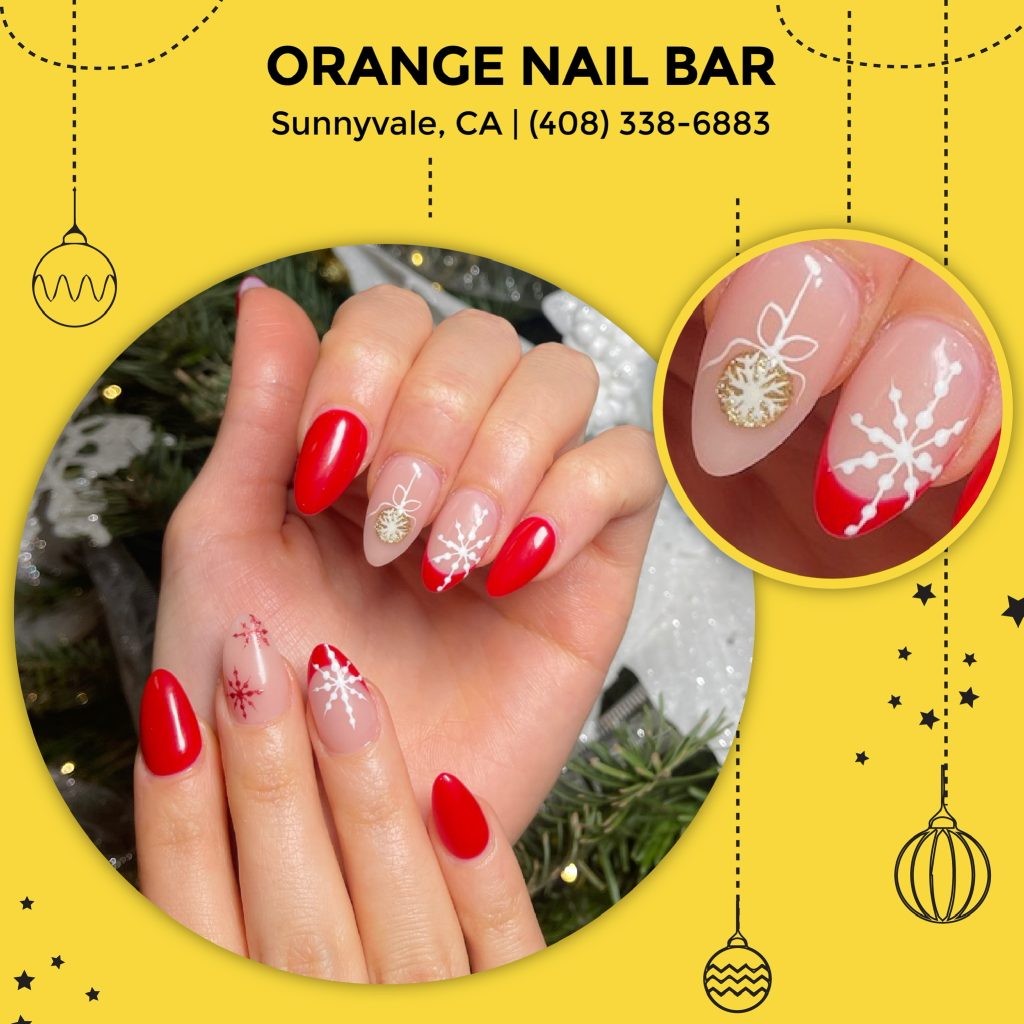 Gel powder nails are clearer, thinner, and more natural than acrylics. Unlike thick gel products of the past, today's gels have a similar consistency to nail polish. Gel Nails are more flexible than acrylic nails; on the contrary, gels have been referred to as less durable or long-lasting than acrylics.
When you stop in a nail salon near you and ask for Gel Full Set, it means your set will include basic artwork with a slight upcharge for artwork and add-ons; for Gel Fill, it means your fill will include basic artwork with a slight upcharge for artwork and add-ons.
Glitter nail designs by ORANGE NAIL BAR in Sunnyvale CA 94087 | Nail salon 94087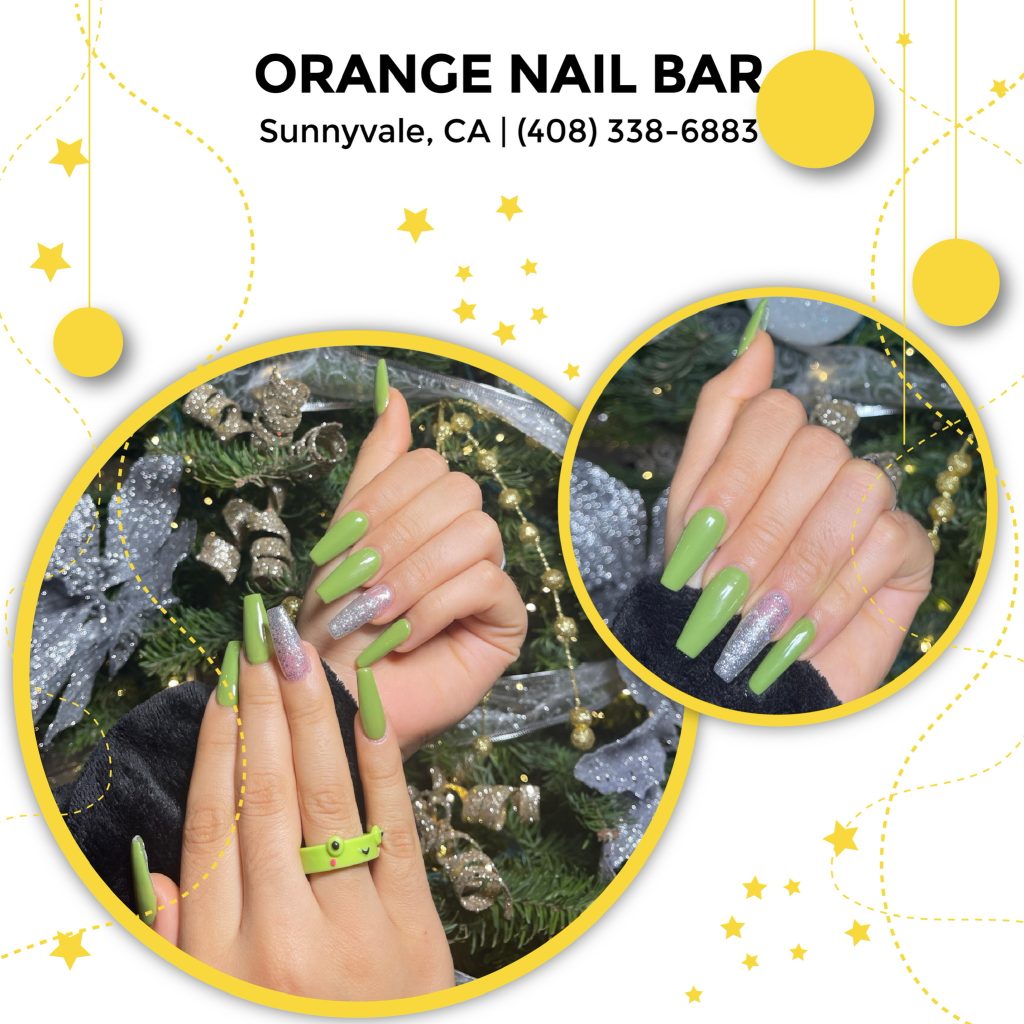 Style Your Nails with Care
So, what's on offer?
Executive Base:
It helps to strengthen soft nails. The multi-functional conditioning base coat compresses nail keratin.
Lavender Base:
It is enriched with lavender essential oil. It moisturises dry and flaky nails. The base is ideal for sore nails and also those, which are infected with fungus.
Nail and Cuticle Conditioner:
It has blue jojoba beads and conditions nails and cuticles. Pressure massage with it will cause the beads to burst. This will release their moisture into the nail plate.
Vitamin Dose:
It is a form of vitamin that is delivered to nail-bed cells. It rejuvenates, moisturises, strengthens and nourishes nails. It contains vitamin B1, B2, B12, C and P.
Cuticle Remover:
It softens and lifts the skin on the nail and around the cuticle area.
Cuticle Oil:
The cuticle treatment, formulated with almond oil, jojoba oil, avocado oil and vitamin E, rehydrates the cuticle and nail plate.
ORANGE NAIL BAR in Sunnyvale | Nail salon Sunnyvale 94087
783 E El Camino Real, Sunnyvale, CA 94087
408-338-6883
thuyvi1802@gmail.com
ORANGE NAIL BAR IN SUNNYVALE, CA 94087 | CHRITSMAS NAIL COLLECTIONS