DC NAILS & SPA Inc is a top-notch nail salon in Greenacres, FL 33463. With many years of experience, we always attempt to deliver services that meet your expectations.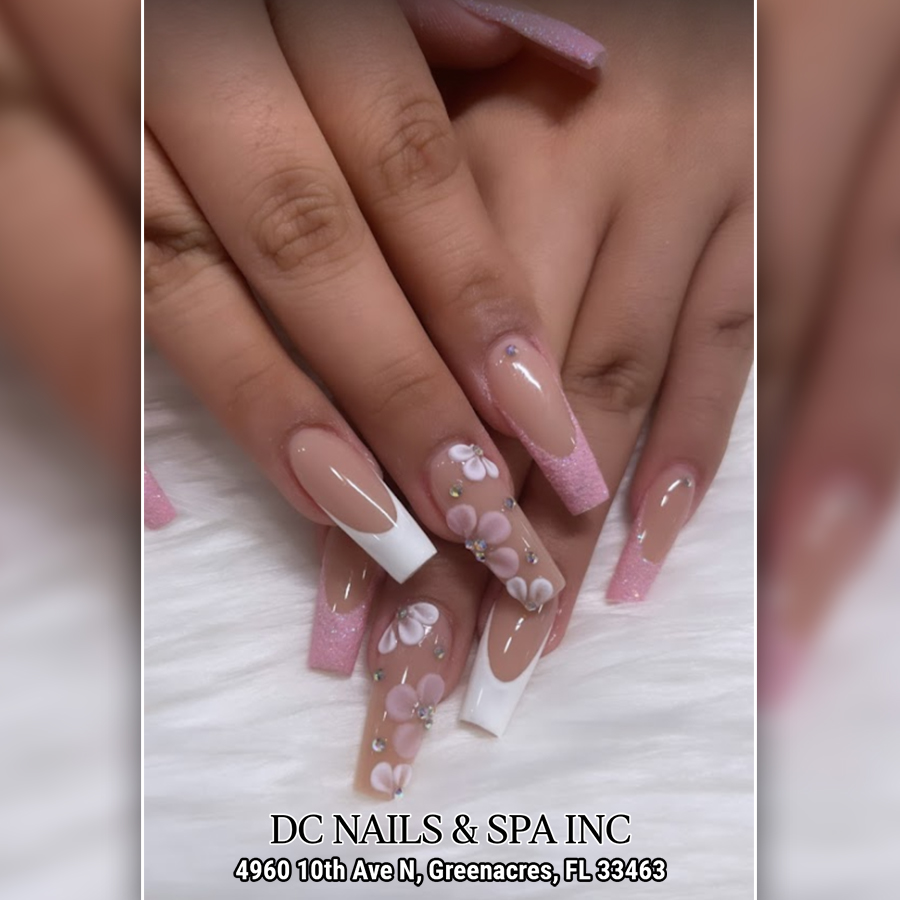 With elegant decoration and a cozy atmosphere, our nail salon will create an ideal space for you to enjoy the most comfortable moments. At DC NAILS & SPA Inc, we offer Nail services, Pedicure, and Other services for you to choose from. Our experienced technicians will pamper you and make you look and feel gorgeous.
Sanitation is also guaranteed at our nail salon. Our implements, equipment, and electrical instruments are always thoroughly cleaned and subjected to an approved sanitizing and disinfecting process before being reused. Buffers and files are used only once, then discarded. All pedicure procedures are performed with liner protection.
Come to DC NAILS & SPA Inc | Nail salon Greenacres 33463 and enjoy the wonderful moment!
CONTACT US
4960 10th Ave N,
Greenacres, FL 33463
561-304-1710
dxlam1992@gmail.com