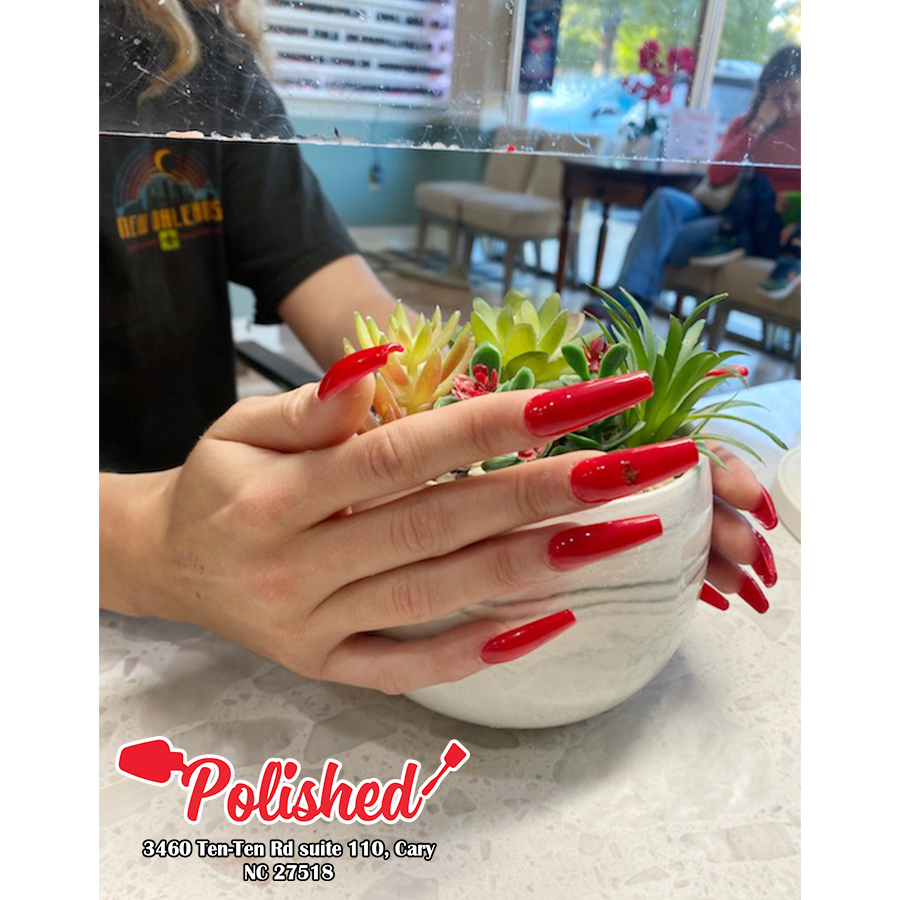 Red nail by Polished Cary Inc | Nail salon Cary 27518 – Nail salon 27518
Contrary to popular belief, a good manicure isn't just about the artwork alone. Yes, rhinestones, foils, and matte lacquer take your paint job above and beyond, but it is the nail shape that really makes a manicure stand out. If you long for fabulously glamorous nails, but want to avoid the edgy danger of stiletto nails, coffin nails are the ones for you. Even though the name is a bit on the creepy side, coffin nails are quite elegant and stylish, especially if you like really long nails. A professional nail technician will know how to bring you the best nail salon experience with the coffin nail trend.
What Are Coffin Nails?
Coffin nails (also known as ballerina nails) are essentially the stiletto nail, but with a square rather than pointy tip. They are long, tapered and filed flat at the tip. They are called coffin nails or ballerina nails because the shape resembles both a coffin and a ballerina's slipper.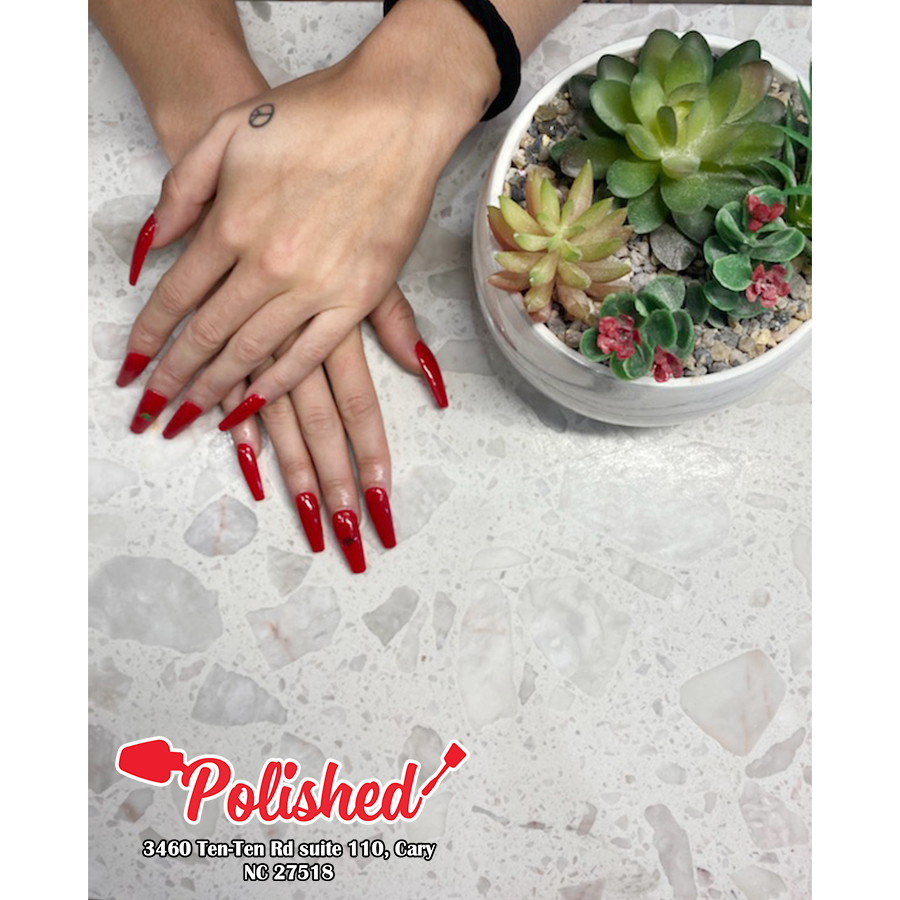 Who Should Choose Coffin Shaped Nails?
Everyone can go for this trendy nail shape. Especially, if you are the girl who cannot grow out her nails and wants really long, cool nails, our team would suggest you coffin nails as the way to go. They can be any length, but most people prefer longer nails as that is the trend, but don't hesitate to get them a little shorter as this is still very stylish. What else? Coffin shaped nails are perfect for the active woman who wants long nails, as they are stronger and hold up better than stiletto shaped nails which tend to break easily.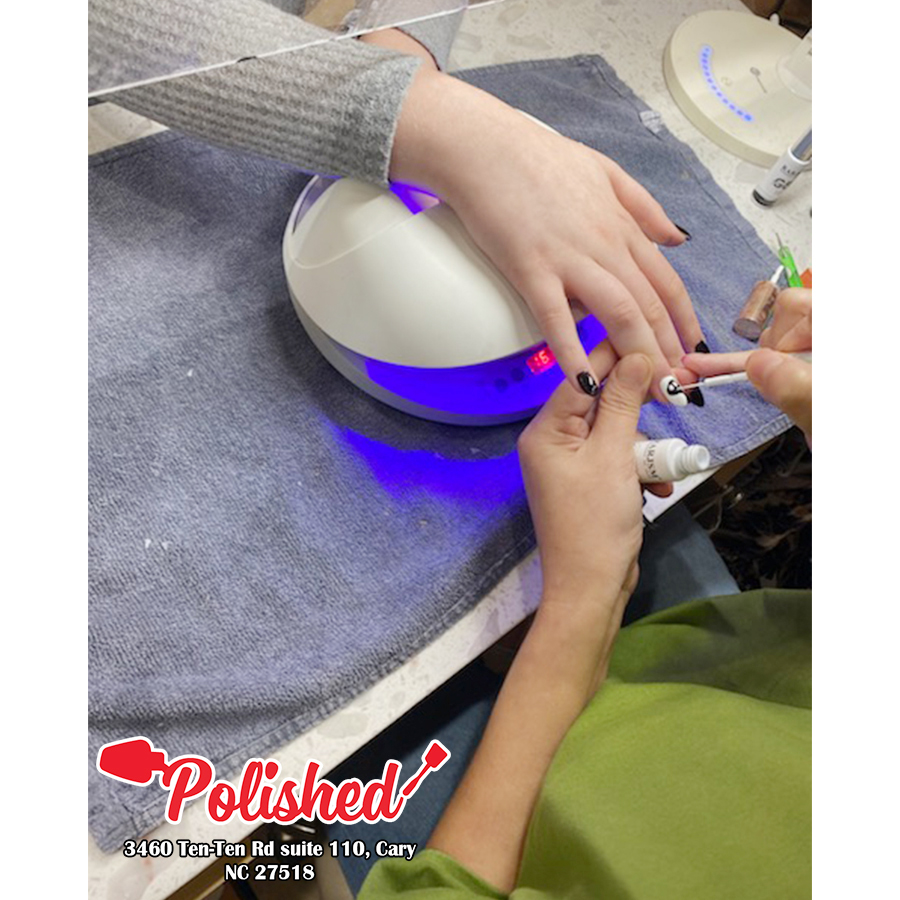 3460 Ten-Ten Rd
Suite 110, Cary, NC 27518
919-362-1935
polishedcary@gmail.com