Are you looking for a place to rejuvenate your beauty? Visit our nail salon 92083, which is conveniently located in Vista, California 92083.
A sanitary and lavishly decorated environment will be an ideal destination for you to escape from all the stresses and enjoy your most precious moment. We're pleased to offer many services for you and your friends to choose from such as Manicures, Pedicures, Waxing, and Facial. Whether you need a full day of relaxation or a completely new nail style, you'll find it here.
Above all, we place the highest emphasis on cleanliness, and all the technicians are trained to adhere to the strictest sanitation standards. Our implements are medically sterilized and disinfected after each use. Buffers and files are used only once and then discarded. All pedicure procedures are done with liner protection.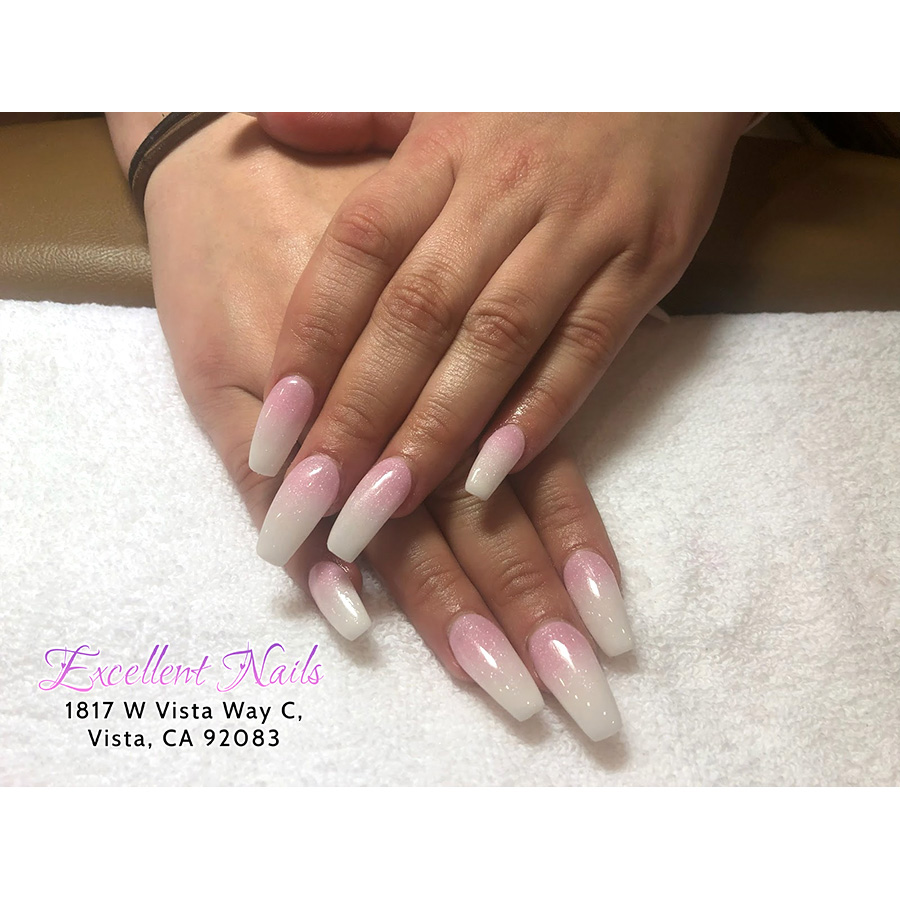 Excellent Nails | Nail salon Vista, CA 92083
1817 West Vista Way C
Vista, California 92083