Located conveniently in Tucson, AZ 85704, Nail Art By Tony is committed to bringing you the best moment ever. Our nail salon is proud of doing a great and professional job in this business.
Come to Nail Art By Tony to enjoy the most relaxing moment. All of your tiredness and fatigue will fade away. We are committed to providing you with the latest advances in beauty care. We use ONLY the most trusted brands in the beauty industry. We always try our best to upgrade all services and give you the best moment.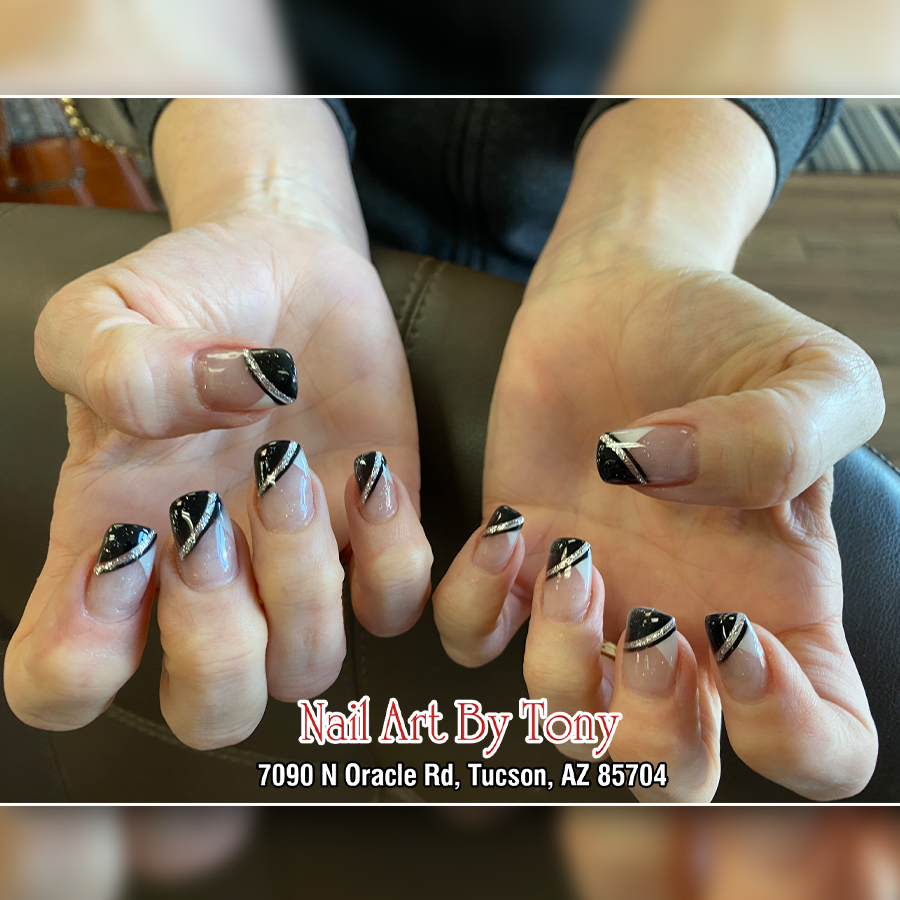 Above all, we place the highest emphasis on cleanliness, and all the technicians are trained to adhere to the strictest sanitation standards. Our implements, equipment, and electrical instruments are always thoroughly cleaned and subjected to an approved sanitizing and disinfecting process before being reused. Buffers and files are used only once, then discarded. All pedicure procedures are performed with liner protection.
Come to us now and enjoy the relaxing moment. Our nail salon looks forward to seeing you
Our team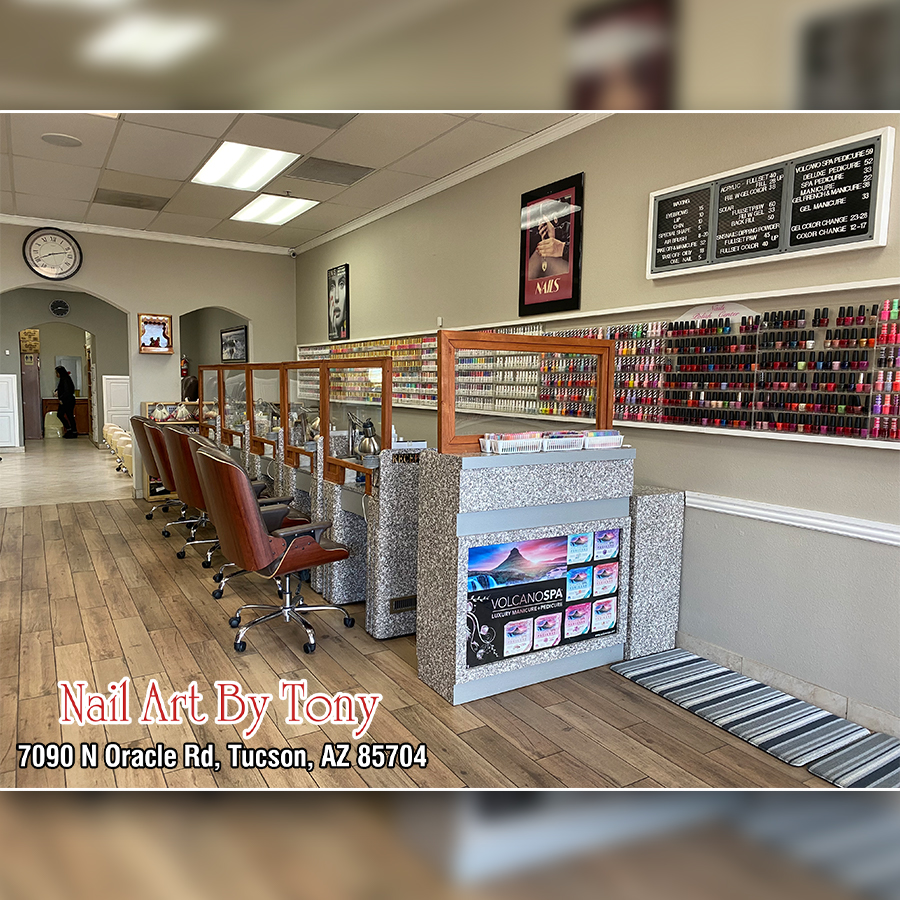 CONTACT US
7090 N Oracle Rd, Tucson, AZ 85704
520-742-3477