1.NYC (BEST BUDGET NAIL POLISH)
WHY PEOPLE LOVE IT
Price tag under $2
Lasts longer than one would expect for a budget nail polish
Quick drying
Pros:
While this budget polish is primarily advertised for its ability to dry quickly, we cannot get over how long the polish stays put without chipping. Add to that the amazing price and trendy range of colors and you've got yourself quite a deal!
Cons:
Unfortunately this polish is not super pigmented, so it may take several coats to reach your desired color.
EXPERT RATINGS
FEATURES 9.5 / 10
In addition to being budget friendly and long lasting, this polish dries in a New York minute (and we can attest to that). It goes on smooth and lasts for days. Oh, and you can buy it for under $2. Who doesn't love that?
We have to give an honorable mention to Wet and Wild Megalast Nail Color as a close second for the best budget nail polish. While it comes in an adorable bottle and features a square brush for easy application, we found this polish to be a bit goopy taking way too long to dry–which is why we ultimately went with NYC as the best budget option.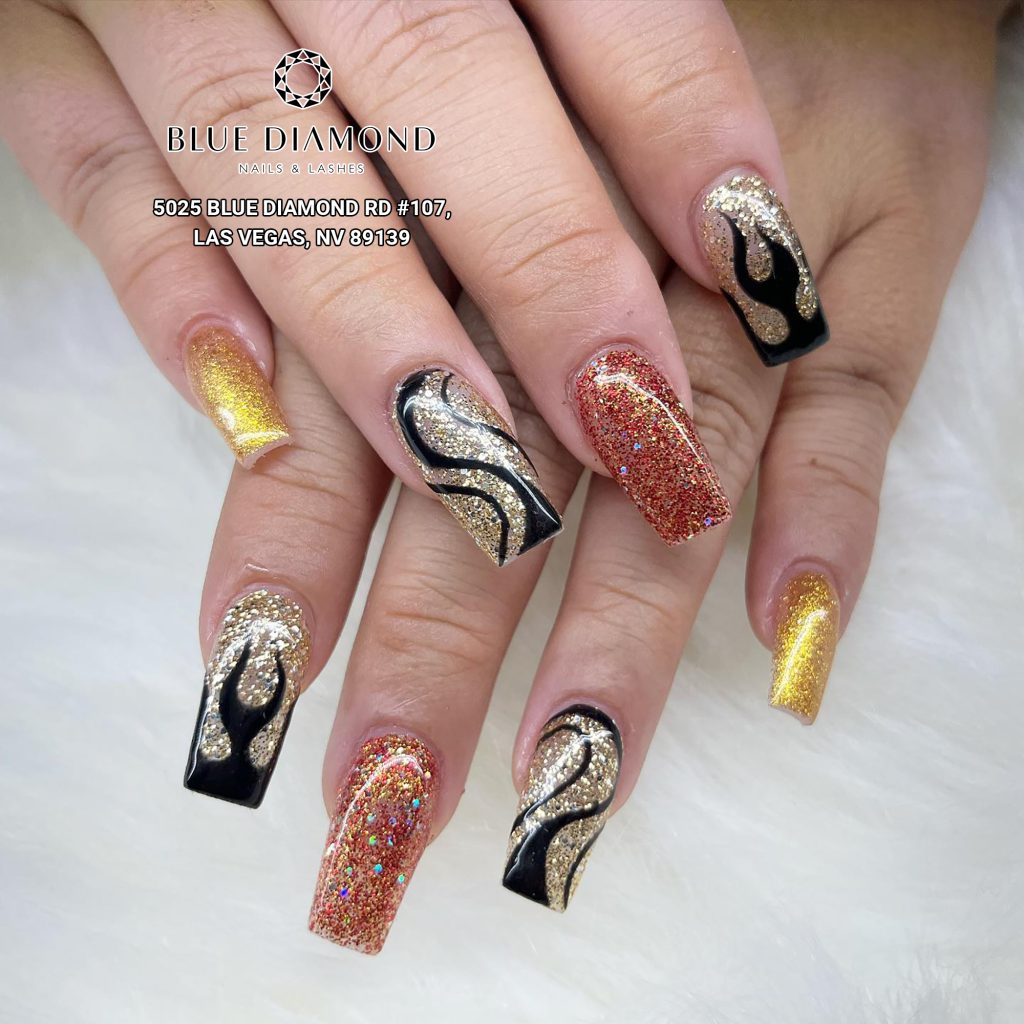 SHADES 9.5 / 10
A lot–over 100 to be exact! We were also surprised by how much we loved the range of colors, expect fashion-forward shades that you would see in the most expensive of nail polish lines. Personally, we're big fans of Park Avenue and Full Metal Jacket, but regardless of what you're looking for NYC offers something for everyone.
LONG LASTING 9.5 / 10
Lasts for days without chipping, even through constant hand washing.
VALUE 9.5 /10
Unreal! Pick up a bottle (or 10) at your local CVS or Walgreens for under $2!
OVERALL EDITOR SCORE 9.5 / 10
2. Zoya (BEST VEGAN FRIENDLY NAIL POLISH)
WHY PEOPLE LOVE IT
Select from over 40 runway-inspired shades
Vegan friendly
Longest lasting 5-free formula
PROs
Excellent color selection, no-chip formula, and vegan friendly – seriously, what more could you ask for? Zoya polishes have a lot to offer and do so at an amazing price point.
CONs
Due to the fact that this is a 5-free polish, the formula can be a bit temperamental when it comes to chipping.
EXPERT RATINGS
FEATURES 9.5 / 10
Zoya is known as being the healthy color of fashion, offering the largest selection of 5-free shades absent toxins such as formaldehyde, formaldehyde resin, toluene, dibutyl phthalate and camphor.
Nail design by Blue Diamond Nails Spa in Las Vegas | Nail salon Las Vegas 89139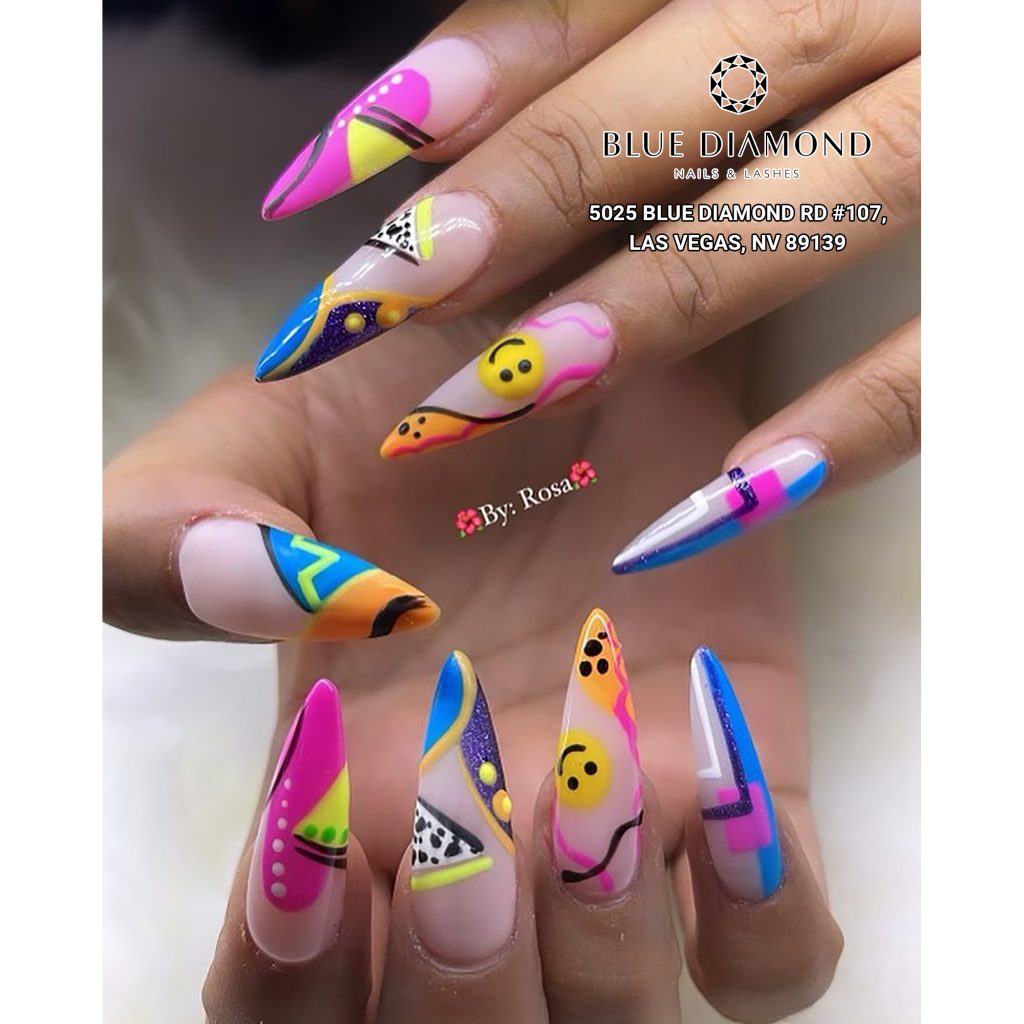 SHADES 9.5 / 10
Zoya offers over 400 (yes, 400) runway-inspired shades from deep darks to light neutrals. Reviewers agree that Zoya offers some of the best nail polish colors on the market. As hard as it is to select just one, we've gotta say Talia is one of our current favorites.
LONG LASTING 9.0 / 10
As we mentioned above, due to the 5-free formula, Zoya polishes may be more prone to chipping then their less environmentally friendly counter-parts. Now, don't get us wrong, Zoya will still last over a week with very minimal chipping, but since it is a 5-free formula this polish is more prone to tiny chips here and there.
VALUE 9.5 / 10
At just $9 this polish is a pretty average price point compared to the other polishes on our list. Add to that the amazing color selection and long lasting formula and you've got yourself the all-around perfect polish.
OVERALL EDITOR SCORE 9.4 / 10
Set up an appointment today!
Blue Diamond Nails Spa in Las Vegas | Nail salon 89139
Address: 5025 Blue Diamond Rd #107,Las Vegas, NV 89139
Email: bluediamondnailspalv@gmail.com
Maps: https://g.page/r/CcnySmnRdTdSEAE
Read more:
Blue Diamond Nails Spa | Highly recommended this salon in Las Vegas, NV 89139