Nail art is no longer limited to coating your nails with your favorite color. It went beyond that and embraced new styles and techniques to decorate and beautify your nails. Available in a variety of stunning patterns and styles, shapes and charms. The design is varied, different and completely innovative. You can always choose your own style from numerous nail art designs. But with Halloween coming up, we've put together some of the best ideas for you.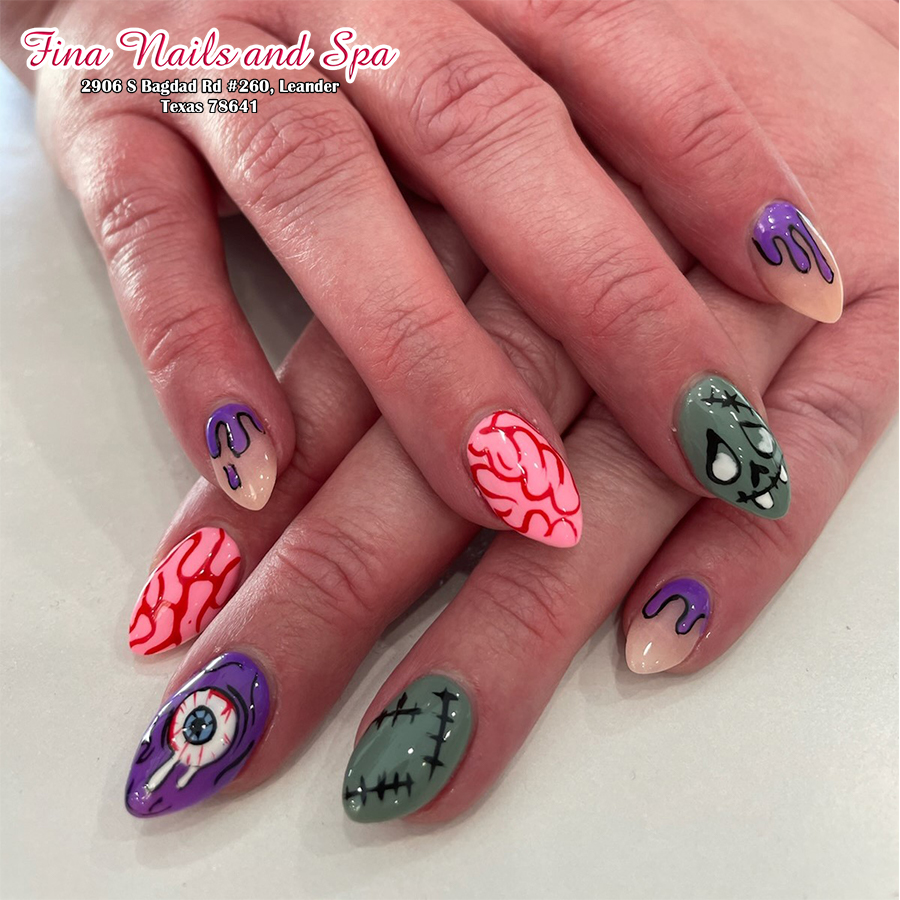 Recommended Fina Nails and Spa – Nail salon in Leander, TX 78641
Our nail salon takes pride in providing our valued customers with all good services and top-high quality products as well as materials. Here we provide the best services for our valued customers in the beauty care industry at a reasonable price such as Manicures, Pedicures, and so much more. No matter what services you choose, our professional staff will bring you the most satisfaction.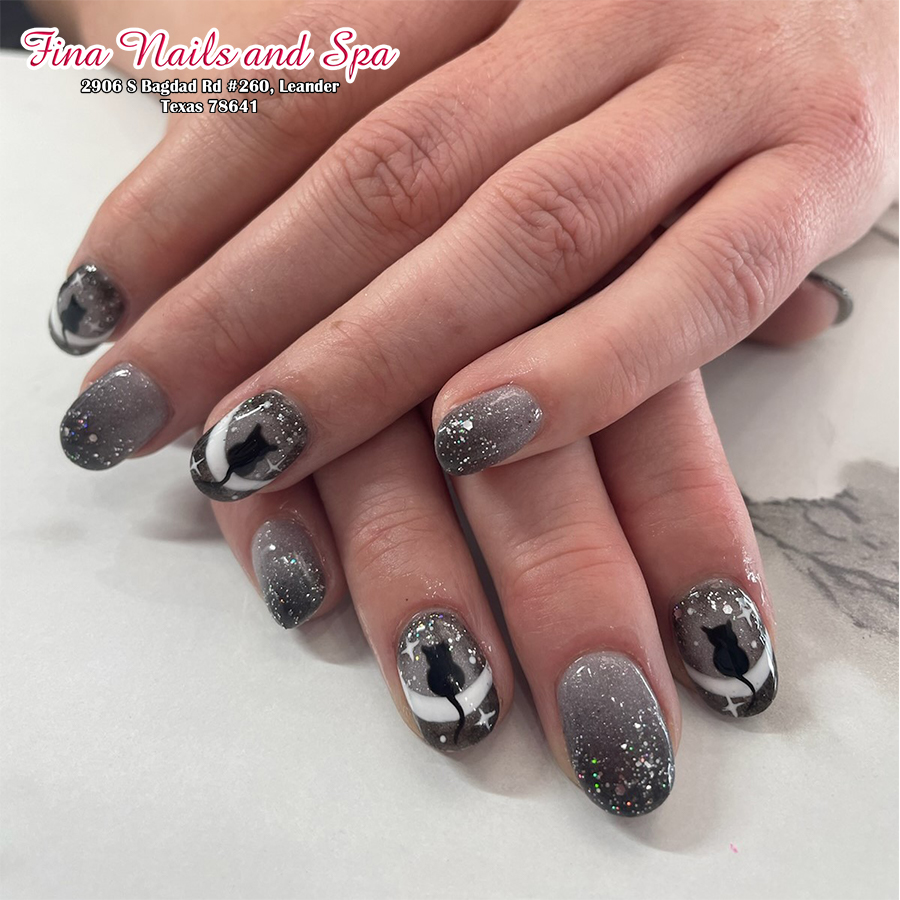 Black cats are a major cause of superstition today. People fear them a lot and some even consider it a bad sign. These qualities make it perfect for Halloween nail art, but you can use these unique styles and patterns to look stylish and great.
Halloween nail art designs are a popular and rich look for Halloween parties. Choose your favorite one and come here to make it come true.
🌈Have you ever seen a Halloween-themed manicure that isn't lowkey gaudy or look-at-me loud? Let's check it out. Make time for yourself. Relax – Renew – refresh. You can change the world with colors. Click to book appointment – Nail salon 78641 | Fina Nails and Spa
FINA NAILS AND SPA
Address:2906 S Bagdad Rd #260,
Leander, TX 78641
Phone:512-456-7443
Email:hangnguyen41965@yahoo.com
Read more
Join Glamour Nails today and have fun with your new nailstyle