For a special day, the choice of nail color depends on various factors such as the occasion, your outfit, personal style, and preferences. However, here are a few classic and versatile nail color options that are popular for special occasions:
Red: A timeless and elegant choice, red nails exude confidence and sophistication. They go well with a variety of outfits and are especially fitting for romantic occasions or formal events.
Nude or Neutral Shades: Neutral shades like beige, taupe, or soft pink are versatile and complement any outfit. They provide a clean and polished look suitable for both casual and formal occasions.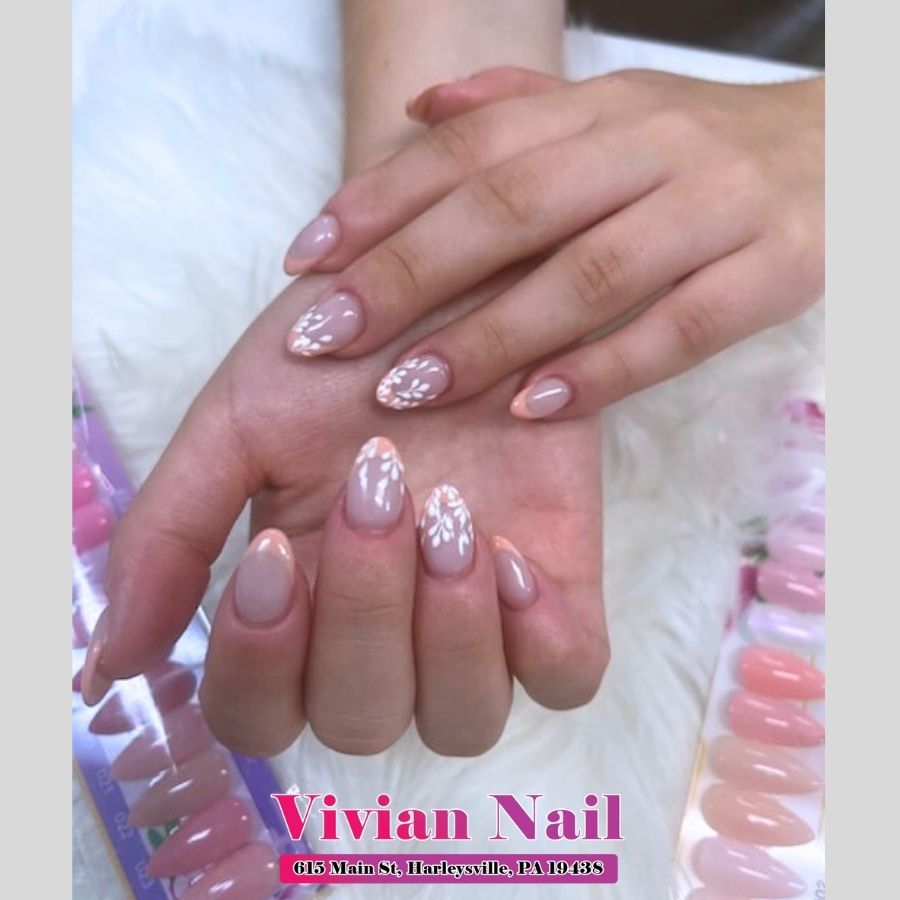 Metallics: If you want to add some glamour and shine to your nails, metallic colors like gold, silver, or rose gold are excellent choices. They are particularly suitable for celebratory events or parties.
Dark Berry or Plum: Deep berry or plum shades can add a touch of drama and elegance to your look. They are ideal for fall or winter events and can complement darker or jewel-toned outfits.
French Manicure: A classic French manicure never goes out of style. It features a natural-looking base with white tips and is perfect for formal occasions or weddings.
Remember, these are just suggestions, and you should choose a nail color that makes you feel confident and matches your personal style and the overall aesthetic you want to achieve for your special day.
VIVIAN NAIL in Harleysville PA 19438 | Nail salon located in The Shops of Harleysville – viviannailharleysville.com
Our salon takes pride in providing our valued customers with all good services and top-high-quality products as well as materials.
Address:615 Main St,
Harleysville, PA 19438
Email:levivian027@gmail.com
Phone:215-501-3272