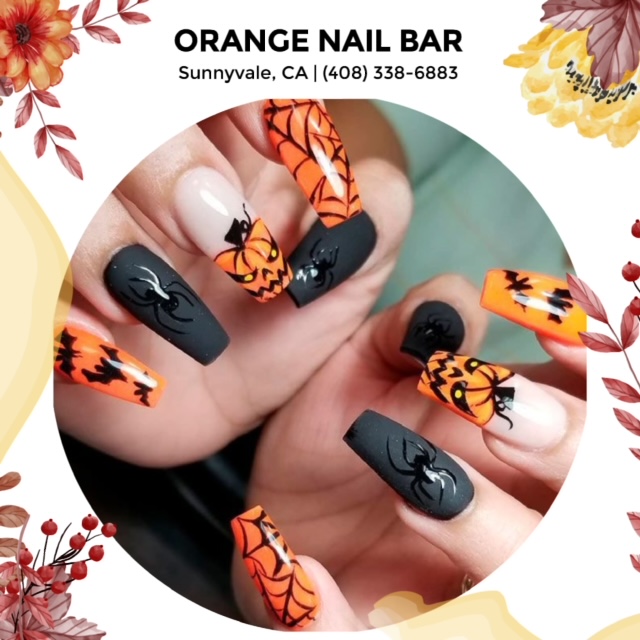 ORANGE NAIL BAR | Nail salon in Sunnyvale, CA 94087
783 E El Camino Real, Sunnyvale, CA 94087
408-338-6883
thuyvi1802@gmail.com
Here are a few Halloween nail art ideas:
Spooky Spiderweb: Paint your nails black and use white nail polish to create spiderweb designs on a few nails. Add a small plastic spider for an extra creepy touch.
Jack-o'-Lanterns: Paint your nails orange and use black nail polish to draw cute or scary jack-o'-lantern faces on each nail.
Witchy Tips: Paint your nails black and use a thin brush to create pointed tips in a vibrant green or purple color, resembling witch hats.
Bloody Drip: Paint your nails a deep red color and use a toothpick or nail art brush to create drips of blood using black nail polish.
Mummy Nails: Paint your nails white and use a thin brush or toothpick to create crisscrossing lines in a beige or light brown color to resemble mummy bandages.
Remember to use a base coat before applying any nail polish and seal your design with a top coat for longer-lasting results. Have fun creating your spooky #Halloween #nail #art!
Get directions: https://maps.app.goo.gl/HkErJGha28XbXj7z5